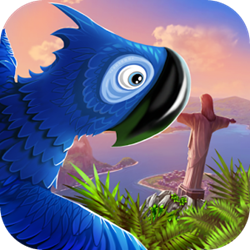 San Jose CA (PRWEB) December 09, 2014
A publication from the developers of the Escape from Rio - Blue Birds game highlights some of its features now that it is enabled for Intel® Atom™ Processor-based tablets for Android*. The all-ages adventure combines cartoon-like storytelling with skill.
The brochure details the elements of the application, giving users a bird's-eye glimpse at its unique design and narrative. The blue parrot has escaped the clamoring city of Rio to return to the jungle and must collect coins, avoid dangerous creatures and obstacles. Part puzzle and part action, the game requires players to fly through mazes, soaring over the beautiful Brazilian rainforest.
The document points out that Android* tablets powered by Intel® Atom™ Processors will provide more access to gamers and fans. For those who love stunning graphics, rich storylines and gameplay cunning, this family-friendly activity is a sure hit.
About Pocket Scientists:
Pocket Scientists are state-of-the-art developers who focus on mobile technologies. For more information, visit: http://pocketscientists.com/.
About the Intel Developer Zone
The Intel Developer Zone supports independent developers and software companies of all sizes and skill levels with technical communities, go-to-market resources and business opportunities. To learn more about becoming an Intel® Software Partner, join the Intel Developer Zone.