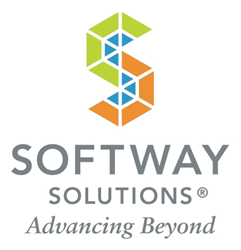 "The employees are the reason for our success and the reason we received this award," said Mohammad Anwar.
Houston, TX (PRWEB) December 09, 2014
Houston Business Journal's "Fast Tech" list ranks the 50 fastest growing tech companies in the Houston Area. The list evaluates each company's size of operation, revenue reports and recent growth rates for the years of 2011 to 2013. This is Softway's third appearance on a Houston Business Journal ranking list, also ranked for the "Houston Fast 100" in 2011 and 2012.
The University of Houston Cougar 100 is a new program launched by the University of Houston Alumni Association to identify and rank the top 100 fastest growing companies that are Cougar-led or owned. The 2014 Cougar 100 ranks companies based on their annual growth from 2011 to 2013.
Softway Solutions has been recognized for their growth several times but being ranked in the inaugural Cougar 100 list is very endearing to the company because of its connection to the university. Softway has a high number of employees that are U of H alumni, including President Mohammad Anwar who graduated in 2003.
After attending the UH Cougar 100 ceremony, Anwar was eager to return to Softway and share the award, "The employees are the reason for our success and the reason we received this award," he said.
Softway Solutions is an interactive marketing agency delivering seamless digital integrations since 2003 and currently employs over 200 full-time staff members in Houston, Texas, USA and Bangalore, India. Offering services such as multimedia, graphic design, software development and internet marketing the company focuses on providing digital products that drive profitability. This attention to maximizing return on investment has served as a key element of Softway Solutions' growth; the company has been named one of Houston Business Journal's "Fast 100" in both 2011 and 2012.