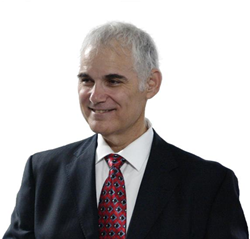 This recent article from USA Today is good news for Real Estate IRA investors who are in the practice of fixing and flipping homes."
Atlanta, GA (PRWEB) December 13, 2014
Jim Hitt, CEO of American IRA, says "This is great news for the Real Estate IRA investors looking for more profitable homes to fix and flip. It should be noted for those not familiar with the fix and flip terminology that it simply means the investor buys the home, fixes what is wrong with it, and then sells it for a profit."
The USA Today article, titled "Bad Sign? Home flippers making big bucks again," states that the average gross profits per flip are at an all time high (Dec. 6, 2014). Another interesting fact this article states is that while the average home flips of single family home sales are less in the third quarter than the 2nd quarter, flippers gross profit is the highest dollar amount in history.
According to the USA Today article, "markets with the best return on flips included Baltimore (88%), Pittsburgh (79%), and Detroit (61%)."
One thing the article does not touch on is what it takes to ensure a profit when purchasing homes to flip. Due diligence is the difference between profitability and loss of income. Investors should all use professionals when evaluating a property they are considering purchasing including, building inspectors, CPAs, attorney, and realtors. It is important to know the average sale of homes in the area and how much the repairs will cost so that a clear determination can be made as to whether the home in question will be a profitable flip. Another often missed point is that in some areas, the utilities are attached to the homes, in other words, a delinquent water bill in some areas will stay attached to the home and must be paid in full before a clear title can be obtained.
A final point that the article did not mention is that fixing and flipping homes within a Real Estate IRA optimizes profitability due to the tax protected status of an IRA. Investors can pay no tax on profits or enjoy tax-deferral on profits, depending upon which type of IRA account investors are using to purchase these homes.
About American IRA, LLC:
American IRA is committed to providing every client with gold-level service, regardless of account size. Experience their expertise through their certified IRA services professionals. Enjoy the value with one low annual fee of $285 with unlimited assets and unlimited account values. American IRA clients love the benefit of no charge for "All Cash" accounts. The performance of the American IRA staff is unmatched, with quick and efficient processing within 48 hours.
American IRA services thousands of clients and has over $300 million in assets under administration.
American IRA was built by investors for investors, and brings their successful investment experience to the table, providing excellent educational material showing the public that their Self-Directed IRA account can invest in a variety of assets such as real estate, private lending, limited liability companies, precious metals and much more.
American IRA is conveniently located in Asheville, NC and Charlotte, NC, and serves clients nationwide.