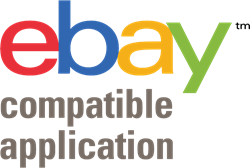 This official integration of the GoECart 360 platform with eBay will help our merchants to quickly capitalize on eBay's staggering popularity...
Bridgeport, CT (PRWEB) December 09, 2014
GoECart®, the leading provider of complete omni-channel commerce software for SMBs, is pleased to announce it has achieved the prestigious Compatible Application Certification from global commerce platform eBay®. The certification means that GoECart's all-in-one commerce suite, GoECart 360, has passed eBay's rigorous 'Compatible Application Check' process to work directly with the eBay Platform. GoECart was awarded the certification under the stringent guidelines of the eBay Developers Program.
With the holiday season upon us, the integration could not come at a better time. eBay and other popular online properties are already reporting an uptick in traffic. Just recently, a marketplace management software provider reported that eBay saw the best year-over-year results since June. The company also reported that Amazon saw more twice the industry e-commerce growth rate of 15%, and other third-party marketplaces saw the highest growth rate out of all e-commerce channels.
Online statistics portal Statistica reported the number of unique U.S. visitors to eBay.com has ranged between approximately 65 and 90 million since April 2011 The integration gives GoECart merchants the ability to extend their sales reach to the millions of customers who shop on eBay every day, and it greatly simplifies selling for merchants struggling to manage inventory in today's omni-channel world. Moreover, it greatly streamlines management of all important eBay seller activities right from within the GoECart platform. These include:

Single and bulk creation of eBay listings using all the popular parameters like Shipping templates, payment terms, listing description and duration, reserve price, best offer, etc.
Fast and seamless importing of a merchant existing products and inventory
The ability to selective choose which products appear on eBay (and for how long and at what posting schedule) as well as to list, relist, revise, end and enhance eBay listings
Channel specific pricing strategy and automated price updates
Automated Importing and processing of eBay orders using GoECart's built-in order management system
Automatic synchronization of available stock quantities across all distribution channels including eBay
Seamless dispatch of order fulfillment and package tracking information back to eBay
The ability to monitor channel and product performance and other KPIs via interactive dashboards and powerful drill-down reports.
Manish Chowdhary, CEO of GoECart, said: "This official integration of the GoECart 360 platform with eBay will help our merchants to quickly capitalize on eBay's staggering popularity while they also sell easily and effortlessly across one or more other channels like multiple branded ecommerce sites; in-store point of sale; call center; other leading marketplaces like Amazon, Rakuten and Sears; and mobile. The eBay Compatible Logo certification is a badge of honor in the industry and this should further boost our merchants' confidence regarding the support and maturity of the eBay integration features within our omni-channel suite."
While there are stand-alone marketplace management applications that help merchants manage their products, orders and inventory on marketplaces like eBay and Amazon, they still require merchants to have their own master product catalog and own order and inventory management systems. Such integrations can be difficult and time-consuming to implement and expensive to maintain, especially for SMB merchants that need to run lean and fast.
Christopher Patzer, Owner and CEO of GoECart client HandcuffWarehouse.com, said, "Most eBay merchants feel stranded by multiple disconnected ecommerce and back office systems. With GoECart, we don't have to do any double data entry. Because all our purchasing, sales, inventory and operations data is bundled into one easy-to-use solution, we don't have to worry about overselling on any channel including eBay —plus we can get the orders out the door faster which is key to maintaining excellent seller ratings on eBay."
About the eBay Developers Program
The eBay Developers Program enables third-party developers to create innovative solutions. Developers have access to eBay's platform to develop a wide variety of innovative solutions to meet the diverse needs of buyers and sellers on eBay. Through the eBay Developers Program, members are developing tools that will help make it faster and easier for users to trade within the eBay marketplace.
About GoECart
GoECart provides a complete software suite that enables today's SMB merchants to manage all aspects of omni-channel commerce—from ecommerce, order and inventory management, and in-store POS, to marketing, merchandising, e-marketplaces, fulfillment, and customer service. GoECart eliminates technology and integration hassles, allowing businesses to run better and grow faster. Additionally, GoECart's cloud-based delivery model delivers on the rewards of software-as-a-service (SaaS). These include zero investment in infrastructure, no integration headaches, free upgrades, and affordable, pay-as-you-go pricing. For more information, contact a GoECart representative or visit http://www.GoECart.com.