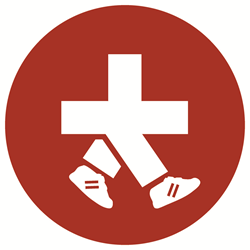 Austin, Texas (PRWEB) December 09, 2014
Austin sports medicine clinic, Medicine in Motion, regretfully reports that its original north Austin office located at 13805 Research Blvd, Ste. 150 will close on December 31, 2014, due to building renovations beyond its control. They will continue to serve new and existing patients at their central Austin office at 711 W. 38th St., Ste. G4.
"Although we're very disappointed that we have to close the doors to our Research Boulevard location, we're happy we can continue to provide superior care to all of our patients at our convenient central Austin office," said Dr. Martha Pyron, owner of Medicine in Motion. "To make for a smoother transition to our West 38th Street location, we'll have expanded hours, a new physician assistant, and a new physical therapist. As always, we're available to answer any questions from current patients or those seeking a new home for their sports medicine needs."
The central Austin Medicine in Motion office will continue to offer free parking, physician office hours, x-rays, ultrasounds, castings, flu shots, physical therapy, nutrition services and personal training. Office hours are 7AM to 7PM, Monday through Friday.
The Medicine in Motion phone number will remain the same during the transition. For questions or to make an appointment, call 512-257-2500 or email officemanager@medinmotion.com.
Medicine in Motion (MIM) specializes in providing top quality sports medicine in Austin, Texas, for athletic individuals of all ages and levels. The staff at MIM believes active bodies are healthy bodies, therefore it is the office's goal to keep patients energetic and fit. To that end, MIM provides treatment of injuries and illnesses, including the use of physical rehabilitation; promotes healthy living with personal training and nutrition coaching; and offers comprehensive sports medicine evaluations to optimize health, activity level and sports performance. For more information or for questions regarding sports medicine in Austin, contact Medicine in Motion at 512-257-2500 or visit the website at http://www.medinmotion.com.