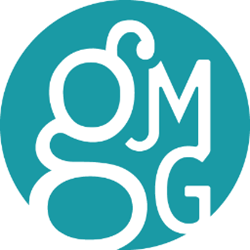 "D.C. has become a hotbed for intelligence and innovation and the entire GMG team is proud to have a hand in, and be recognized for, some of the great work coming out of this exceptional city." - Leah Nurik, CEO
RESTON, Va. (PRWEB) December 09, 2014
Gabriel Marketing Group (GMG), the industry's leading technology marketing agency for disruptive companies, today announced CEO and founder, Leah Nurik, has been named 50 on Fire in marketing and advertising by InTheCapital, part of Streetwise Media. The 50 on Fire Awards celebrate visionary individuals and companies across Washington, D.C. Nurik was named a winner from more than 1,500 nominations from exceptional companies and individuals throughout the District.
"I am honored and excited to be named '50 on Fire' among so many brilliant individuals and companies," said Leah Nurik, CEO and founder of Gabriel Marketing Group. "D.C. has become a hotbed for intelligence and innovation and the entire GMG team is proud to have a hand in, and be recognized for, some of the great work coming out of this exceptional city."
Nurik and Gabriel Marketing Group are recipients of numerous excellence awards for branding, public relations, and advertising, including the Davey Awards, two Stevie Awards, and multiple MarCom awards, all in 2014 alone.
The annual 50 on Fire Awards are Washington D.C.'s event highlighting the successes of the city's biggest game changers, from established leaders to up-and-comers. The 50 winners were announced through an exclusive video displayed at a culminating event at Howard Theatre on December 4.
About Gabriel Marketing Group
Gabriel Marketing Group (GMG) is a boutique marketing and integrated branding and public relations firm that caters exclusively to high-growth technology companies looking to increase market awareness and rapidly grow sales through the strategic planning and execution of highly effective marketing and communications programs. GMG offers a variety of marketing services designed to impact product adoption and revenue generation immediately, including market strategy consulting, brand development and definition, inbound marketing planning and execution, content marketing, public relations, analyst relations, social media strategy and interactive services such as SEO and web strategy and development. GMG also produces award-winning brands and elements including animations, videos, advertisements and rich text media for its clients. To learn more about GMG and its services, please visit http://www.gabrielmarketing.com or follow on Twitter @GabrielMrktg.
About InTheCapital
Launched in 2012, InTheCapital is a community-driven digital news and events company reinventing the model of local news in Washington D.C. by combining a fast, edgy and opinionated editorial team with community publishing channels. InTheCapital is part of Streetwise Media, which also owns and operates BostInno and ChicagoInno. Streetwise is a division of the American City Business Journals and Advance Publications.