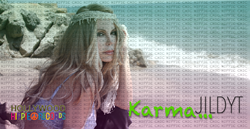 California (PRWEB) December 10, 2014
Artist JildyT (Hippie Chick) and the Love Love Love Project, currently released their latest music video "Precious Times" Pat Benatar supporting the fight against domestic violence. JildyT is in the studio recording her latest EP with The Love Love Love Project. The EP is scheduled to be released on February 14, 2015. She is widely known as a crusader for women's and children's rights. A portion of all proceeds from this EP are donated to causes and foundations that help eradicate this war of violence. JildyT has made it her passion to incorporate a understanding and awareness of these issues into her music. She writes and collaborates with other artist (Snoop Dogg,Kobe Honeycutt, Rapper Krondon, etc.) who are willing to contribute in helping her succeed at making the world a safer place for women and children.
A pop rocker, singer, song writer and producer of music that makes a difference! She supports many causes and fights for awareness of serious global issues such as DV, domestic violence and woman's and children's issues. JildyT is known for giving a part of the proceeds from her songs to helping other's less fortunate and in need. She is forever striving to make the world a better place through music.
The Love Love Love Project in association with Hollywood Hippie Records and Artist/Producer JildyT are beginning their new "Contest/Quest" for an Indie artist with an original song about love. The winning song will be recorded at Hollywood Hippie Recording Studio and will be featured on the "Love Love Love EP 4 charity." A music video will be shot and distributed by Hollywood Hippie Records and SummerLove Entertainment. The winning artist will also be promoted by JildyT and Hollywood Hippie Records via social media, print, video, etc.
Submit your YouTube and/or SoundCloud links to info(at)hollywoodhippierecords(dot)com
Website: Jildyt.com
Facebook.com/jildyt
Twitter.com/therealjildyt
Instagram.com/jildyt