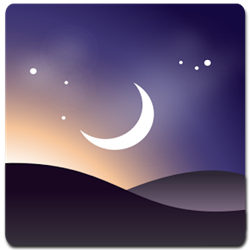 San Jose, CA (PRWEB) December 09, 2014
A recent marketing brochure from the makers of Stellarium Mobile Sky Map details the remarkable resources contained within the app. Now that it is enabled for Android* tablets powered by Intel® Atom™ Processors, users can access a wealth of breathtaking information on their mobile devices.
The publication describes the virtues of the application, including GPS tracking that allows users to identify stars and planets by pointing their tablet at a location in the sky, constellation illustrations and background for multiple cultures, 3D renderings of planets and more. The brochure notes that this powerful app places the qualities of a planetarium in mobile device users hands.
The document stresses the expanded access that users can now enjoy. Tablets allow hours of stargazing and exploration with the Stellarium Mobile Sky map app by Noctua Software.
About Noctua Software
Noctua Software is a team of expert developers creating mobile games and apps as well as web services with a focus on software development using open source tools and libraries. For more, visit: http://noctua-software.com/apps
About the Intel Developer Zone
The Intel Developer Zone supports independent developers and software companies of all sizes and skill levels with technical communities, go-to-market resources, and business opportunities. To learn more about becoming an Intel Software Partner, join the Intel Developer Zone. For more information, visit: https://software.intel.com/.
Intel, the Intel logo and Intel Inside are trademarks of Intel Corporation in the U.S. and/or other countries.
*Other names and brands may be claimed as the property of others.
Copyright © 2014 Intel Corporation. All rights reserved.