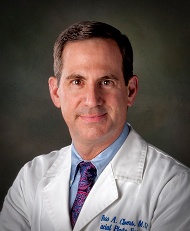 Melbourne, FL (PRWEB) December 16, 2014
Dr. Ross Clevens, the only practicing double board certified facial plastic surgeon in Florida's famed Space Coast, has been named "One of America's Top Plastic Surgeons" by the Consumers' Research Council of America.
As a result of this prestigious award, Dr. Clevens will be recognized in the Guide to America's Top Plastic Surgeons publication produced by the Council. This publication is a tool used by patients in helping them select a plastic surgeon. Not only are the physicians featured, but the publication also contains tips on selecting a plastic surgeon and information about various procedures.
Plastic surgeons were chosen for this honor from such criteria as experience, training, professional associations, and board certification.
Dr. Clevens' impressive achievements earned him this honor that places him among the nation's best plastic surgeons. Throughout his career, Dr. Clevens has maintained a strong reputation among his patients as he is often recognized for his attention to detail and artistic sense of harmony and balance. He is also a respected author, educator, innovator, and lecturer in the plastic surgery field.
The Consumers' Research Council of America is a research organization based in Washington D.C. It delivers research through consumer information guides for professional services. Their purpose is "to help educate and assist consumers in obtaining the finest professional services." The council does not accept any advertising, fees, or sponsorships.
Dr. Clevens is board certified by the American Board of Facial Plastic and Reconstructive Surgery. He received Ivy League training at Harvard, Yale, and Michigan. At the University of Michigan, Dr. Clevens completed his fellowship and residency in facial plastic and reconstructive surgery and served as Chief Resident. He is also the founder of Face of Change, a nonprofit organization that provides medical care to developing nations.
For more information about Dr. Clevens, please visit:
Clevens Face and Body Specialists
http://www.drclevens.com
321.727.3223
707 W Eau Gallie Blvd.
Melbourne, FL 32935