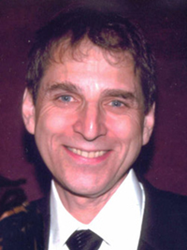 Spring Valley, NY (PRWEB) December 08, 2014
Leading dentist, Dr. Robert Tracey, proudly announces he is now offering non-invasive laser gum surgery to residents of Spring Valley, NY. Gum disease is a common issue in the United States, and has been linked with other serious health complications. Recognizing the symptoms of gum disease is the first step to receiving treatment. Symptoms of gum disease include bleeding gums, chronic bad breath, receding gums and tooth sensitivity.
Gum disease should be taken seriously because of its connection to a variety of other serious health complications like diabetes, heart disease, low birth-weight babies and pancreatic cancer. Until recently, the treatment options available to patients were limited to highly invasive procedures that required cutting and suturing of gum tissue. Recent technological advances have created and option in which gum disease can be treated without any cutting or suturing by using a specialized laser that selectively targets diseased tissue and bacteria. The LANAP® protocol uses a laser, called the PerioLase®MVP-7™, which uses pulsed light at a wavelength that destroys diseased tissue and its bacterial cause, leaving healthy tissue unharmed. This is a huge advantage to patients because with traditional gum surgery, healthy gum tissue is often sacrificed to ensure that the infection has been completely removed.
Gum disease treatment for Spring Valley, NY patients has never been as effective or advanced. There is no time like the present to improve overall health and decrease the risk of potentially severe health complications that can accompany gum disease. For more information on the LANAP® protocol, gum disease symptoms like bleeding gums and the services offered by Dr. Tracey, please visit his website at http://www.roberttraceydds.com and call 845-262-6504.
About the Practice
General & Laser Assisted Dentistry (GLAD) is a general practice offering personalized dental care for Pomona, NY gum disease patients since 1982. Dr. Robert Tracey received his Bachelor of Science degree in mathematics from The City College of NY, Magna Cum Laude and Phi Beta Kappa. He attended dental school at Columbia University and graduated with honors. Dr. Tracey completed a hospital-based residency program at Bronx Municipal Hospital Center/Albert Einstein Medical Center. He is part of one percent of dental professionals providing the LANAP® FDA cleared laser procedure for gum disease treatment. He has appeared on Fox5 News demonstrating laser dentistry, and he has lectured and published articles about laser dentistry. To learn more about GLAD and their dental services visit their website at http://www.roberttraceydds.com and call 845-262-6504.