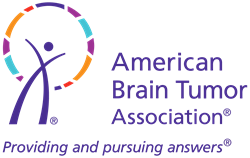 Chicago, IL (PRWEB) December 09, 2014
For the first time, a gene associated with familial glioma—brain tumors that appear in two or more members of the same family—has been identified by an international consortium of researchers conducting the "Gliogene" study which was supported by funding from the American Brain Tumor Association (ABTA).
"One of the greatest challenges that has eluded scientists for far too long is that we don't know who, we don't know when, and we don't know why brain tumors occur," said Elizabeth M. Wilson, MNA, American Brain Tumor Association president and CEO. "This is the largest genetic study ever conducted on the causes and risk factors of gliomas and it begins to answer these questions."
The ABTA provided an unprecedented $400,000 in funding for one project to support the genetic analysis in this study and assist with recruitment and referral of participants to study coordinators. The ABTA announced earlier this year that its discovery science grant program had funded projects that had resulted in the development of two new brain tumor drugs that target glioblastoma (GBM). In 2011, research on DNA sequencing and IDH1-IDH2 mutations in gliomas that was funded in part by the ABTA was named among the "most relevant recent discoveries in cancer research" by Nature Medicine.
"We have invested more than $26 million in research and are proud of the breakthroughs ABTA-funded researchers are making," added Wilson. "The Gliogene study findings rank among these discoveries."
According to Melissa Bondy, PhD, principal investigator of the Gliogene Consortium and associate director of cancer prevention and population sciences at the NCI-designated Dan L. Duncan Cancer Center at Baylor College of Medicine, "This study is really the first time we have had a hit when it comes to identifying a gene that is potentially associated with predisposition to the disease."
Dr. Bondy, who is the lead and corresponding author of the report that appears today in the Journal of the National Cancer Institute, estimates that approximately five percent of brain tumors run in families. "It is widely thought amongst the clinical community that there is no association between family history and development of glioma. Because we know very little about the contributing genetic factors, when cases occur in two or more family members, it is viewed as coincidental."
Researching familial glioma for nearly 30 years, Dr. Bondy added, "By understanding more about the genetic link, we hope that one day we can improve treatments and preventive strategies for those with a family history of glioma."
About the Gliogene Study
The Gliogene Consortium recruited 435 families in which glioma occurred from 14 centers in the United States, Denmark, the United Kingdom and Israel. The recruitment occurred between 2007 and 2011 while Dr. Bondy was on faculty at the University of Texas MD Anderson Cancer Center. She joined the Baylor faculty in September 2011. Once at Baylor, Dr. Bondy collaborated with experts in the College's Human Genome Sequencing Center to advance research of the genetics of the disease. They identified mutations in a gene called POT1. The mutations in the POT1 gene are predicted to result in a disruption in a region of the POT1 protein that is important for its function at telomeres, the protective caps at the end of chromosomes. In the Gliogene study, the POT1 mutations were associated with oligodendroglioma, a lower grade glioma that is more sensitive to radiation therapy.
Dr. Bondy will do additional research to see how frequent the mutation is in familial gliomas and if it is also associated with higher grades of the disease. The Gliogene Consortium continues to actively recruit patients and their family members to be included in future research. For more information on how to participate, contact Georgina Armstrong at georgina@bcm.edu or 713-798-2951.
About the American Brain Tumor Association
Founded in 1973, the American Brain Tumor Association was first and is now the only national organization committed to funding brain tumor research and providing education and information on all tumor types for all age groups. To learn more about research currently funded by the ABTA, go to http://www.abta.org/brain-tumor-research/currently-funded-research.html. For more information about the ABTA, visit http://www.abta.org or call 800-886-ABTA (2282).
# # #