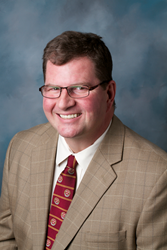 Chester, NJ (PRWEB) December 08, 2014
Chester, NJ dental patients in need of a variety of payment options in order to pay for their care can now seek dental treatment from Dr. Thomas A. Bissell of the Bissell Periodontics and Dental Implants Center of New Jersey. Dr. Bissell firmly believes that given the opportunity and the ability to pay, more patients will choose to make their oral health a priority. As a result, Dr. Bissell now offers various affordable plans and options to fit patients' needs.
Insurance coverage is one of the standard options that patients can choose to pay for treatment. His office is happy to work with insurance companies to determine coverage amounts and whether or not each claim is eligible for payment under the insurance. Some insurance companies may not cover the complete costs associated with dental care, so Dr. Bissell may recommend setting up interest free payment plans. Each plan needs to be approved prior to treatment, and details of the plan may change, so patients need to contact the doctor's billing department for current details and approval. This plan can also be used without insurance.
Dr. Bissell also accepts dental treatment financing plans such as CareCredit and Springstone. These payment options are designed to help patients finance their healthcare when they would otherwise be unable to receive the treatment that they need due to lack of funds. These cards allow patients to experience low rates and low payment plans so that they can worry about more important things like healing and getting well.
In addition, Dr. Bissell also accepts company flex accounts, which are often offered through the patients' employers. These accounts allow patients to set aside pre-tax money in order to pay for medical expenses. As a leading periodontist in Chester, NJ, Dr. Bissell knows that dental care can be affordable for every patient, even at years' end. He is focused on ensuring that everyone who desires to do so has the ability to receive dental treatment. In addition to these flexible plans, the doctor also accepts traditional payment options such as all major credit cards, cash and check. Those who would like more information about these plans are encouraged to contact Dr. Bissell's office for more information.
About the Practice
Bissell Periodontics and Dental Implants Center of New Jersey is a periodontal practice offering personalized dental care for patients in Chester, NJ. Dr. Bissell received his Doctor of Medical Sciences Degree at Harvard Medical School and his Postdoctoral Certificate of Periodontology at the Harvard School of Dental Medicine. He belongs to the one percent of dental professionals currently providing the Laser Assisted New Attachment Procedure (LANAP®), the first FDA-cleared laser procedure for gum disease and periodontal treatment. To learn more about Bissell Periodontics and Dental Implants Center of New Jersey visit their website at http://www.drbissell.com and call 908-955-5999.