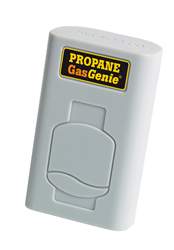 We hope other sellers on Amazon will follow our lead. If they do then the total amount donated will grow enormously
(PRWEB) December 09, 2014
In what may be a first, the Company that sells the Propane GasGenie through the Amazon website have decided to join the spirit of giving throughout the Holiday season. They will be counting their sales, which traditionally increase at this time of year, and at the end of the month will be sending a check calculated as the number sold in December times $1. Customers who visit the website to learn more about the product will be able to click through direct to the Amazon web page. CEP believe that this is the first time a commercial Company has linked their sales on Amazon to a charitable donation. And they hope that other Amazon Sellers will follow their example.
Peter Frank of CEP says "Helping boys and girls in need is very worthwhile. And this charity does it extremely well. Before deciding which charity we would support we researched the options and decided to choose the Boys and Girls club because of the amazing work they do. Our contribution will be small compared to the total amount that the charity needs, but we hope that the saying 'Every little helps' will apply. We also hope other sellers on Amazon will follow our lead. If they do then the total amount donated will grow enormously."
The Propane GasGenie makes an ideal gift as it solves a well known problem when grilling: Running out of gas before the cooking is done. So setting up the donation at this time of year should mean that the total sum donated to the Boys and Girls Club will be substantial.
And as an additional incentive for people to visit the Propane GasGenie website there is a new competition on offer where the first prize is $250. There is also a fun game called Hamburger Frisbee that is both enjoyable and amusing. It also demonstrates why this unique electronic propane gauge was developed in the first place.
Visitors to the site will see immediately the links for both the competition and for the game. If they decide to buy they can then simply click through to Amazon and complete their purchase in the usual way.
About Creative Electronic Products Inc.
CEP was founded in 2013 to search worldwide for unique and useful products to bring to the US market. The Propane GasGenie is their first product. It is sold on Amazon and also to retailers and manufacturers reps throughout the US.