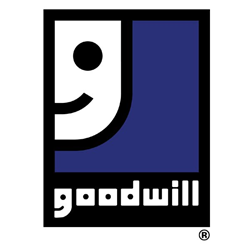 "Goodwill encourages everyone to reduce their environmental impact by donating clothing and household goods and take pride in knowing your donations create jobs and help fund employment and community programs that support people and their families."
Rockville, MD (PRWEB) December 09, 2014
Trend-conscious partygoers know that the holiday season isn't complete without at least one "ugly sweater" party — a cultural craze that finds guests wearing brightly colored holiday sweaters with bells and glitter. Regardless of whether your inner fashionista prefers sparkly snowflakes or a more subtle partridge in a pear tree, Goodwill is the perfect place to find holiday sweaters.
"When you shop at Goodwill, you are doing so much more than getting something festive to wear," said Evette Rios, lifestyle expert, host of CBS' Recipe Rehab and Goodwill spokesperson. "Every sweater we sell creates jobs and helps fund other Goodwill programs."
Shopgoodwill.com®, the first nonprofit internet auction site, is bundling holiday sweaters in groups; shoppers can even add vintage vests to their look for just a few dollars.
Partygoers can also donate their previous holiday sweaters to Goodwill. Each donation helps to create jobs in the community where they were given. Goodwill sells the donations and uses the revenue to fund job training and community-building services.
"Last year, Goodwill helped keep more than three billion pounds of items out of landfills," said Rios. "Goodwill encourages everyone to reduce their environmental impact by donating clothing and household goods and take pride in knowing your donations create jobs and help fund employment and community programs that support people and their families."
For 112 years, Goodwill has been an environmental leader, turning the power of donated goods into job opportunities for people in need of work. Your donations to Goodwill create jobs and help fund other employment programs for people looking for work. Anyone can be a job creator by either purchasing or donating a holiday sweater this season. Eighty-three percent of funds support Goodwill's employment, job training and other employment services.
To find a Goodwill location near you, use the online locator at http://www.goodwill.org, or call (800) GOODWILL. Follow us on Twitter: @GoodwillIntl, and find us on Facebook: http://www.facebook.com/GoodwillIntl
About Goodwill Industries International
Goodwill Industries International is a network of 165 community-based agencies in the United States and Canada with a presence in 14 other countries. Goodwill is one of America's top 25 most inspiring companies (Forbes). Goodwill agencies are innovative and sustainable social enterprises that fund job training programs, employment placement services and other community-based programs by selling donated clothing and household items in more than 3,000 stores and online at shopgoodwill.com®. Local Goodwill agencies also build revenue and create jobs by contracting with businesses and government to provide a wide range of commercial services, including packaging and assembly, food service preparation, and document imaging and shredding. In 2013, more than 9.8 million people in the United States and Canada benefited from Goodwill's career services. Goodwill channels 83 percent of its revenues directly into its programs and services. To learn more, visit goodwill.org.
To find a Goodwill near you, use the online locator at locator.goodwill.org, or call (800) GOODWILL. Follow us on Twitter: @GoodwillIntl or @GoodwillCapHill, or find us on Facebook: GoodwillIntl.