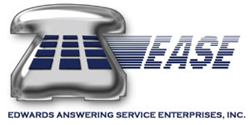 We're fully dedicated to providing the best customer service and technology in the industry.
Dallas TX (PRWEB) December 09, 2014
A national provider of affordable business resources, Edwards Answering Service announces database management. According to the company, sophisticated software allows them to upload customer's information into their system; making managing clients more effective and efficient. Ultimately providing great customer service is essential to any business, trusting who answers the phone is a very important decision.
Offering database management is something that can help streamline customer service and may be a great option for many business owners. Clients that are within the database will feel right at home when calling despite being redirected. Oftentimes this redirect can occur without them even knowing a call service was used.
In addition, this unique virtual assistant offers order entry, voice mail, text messaging, paging, patching, local numbers, fax and email services. Businesses of all sizes can enjoy having total peace of mind utilizing a reputable company like EASE. With 60 years in business, longevity isn't a stranger to this organization. They offer quality that can be counted on for years to come, while helping businesses streamline critical office procedures and departments.
This exceptional company can handle any type or size of business. Medical, funeral, accounting, IT, insurance, hotels, dental, mechanics, contractor, real estate agents, schools are just a few examples of the wide range of organizations Edwards can help.
The level of profitability more times than not is directly correlated to the efficiency of a business. Sometimes is can be more cost effective to outsource labor during peak hours, off hours or during any other special circumstance that may leave a business needing more representation. Visitors are encouraged to call today to learn more about how EASE can help your business.
Ron Wendus
www(dot)edwardsansweringservice(dot)com
1-800-606-3273