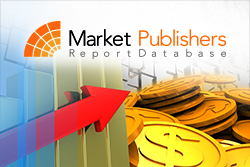 London, UK (PRWEB) December 09, 2014
The Egyptian economy ranks the second in the Middle East after Saudi Arabia. Growth in such industries as tourism and agriculture along with funds remittances from abroad, are amid the key factors influencing the payments and cards industry in Egypt.
During 2009-2013, the Egyptian cards and payments industry recorded positive growth rate, given the continuous efforts of certain banks to make their financial services more available among the unbanked population and to penetrate in the rural areas.
New reforms, novel tax regulations and also energy subsidies reduction are expected to encourage the Egyptian cards and payments industry growth through 2018. The country has already obtained the sum of around USD 20 billion from Arab countries through certain grants, deposits and project aid.
In 2013, the Egyptian payment cards transactions were estimated at USD 23.5 billion, representing a CAGR of 9.07% from 2009. The average transaction value in Egypt in 2013 amounted to USD 97.7, the lowest if compared with other Arab countries. Meantime, the average transaction value was the highest in Kuwait and totaled USD 919.6.
The card penetration in the Egypt accounted for 0.18 cards per individual in 2013, while the transactions per card totaled 15.7 per card. These figures are also much lower than in other Arab countries.
New market research report "Egypt's Cards and Payments Industry: Emerging Opportunities, Trends, Size, Drivers, Strategies, Products and Competitive Landscape" developed by Timetric has been recently published by MarketPublishers.com.
Report Details:
Title: Egypt's Cards and Payments Industry: Emerging Opportunities, Trends, Size, Drivers, Strategies, Products and Competitive Landscape
Published: December, 2014
Pages: 82
Price: US$ 3,995.00
http://marketpublishers.com/report/finance_services/cards/egypts-cards-n-payments-industry-emerging-opportunities-trends-size-drivers-strategies-products-n-competitive-landscape.html
The cutting-edge report is a source of unique data on the Egyptian cards and payments industry performance within 2009-2013 time period. It examines the main aspects shaping the industry, overviews future growth areas and touches upon the regulations governing the industry in the country. Such categories of the industry, as debit cards, credit cards and prepaid cards, are thoroughly analyzed. Additionally, the new study offers a comprehensive analysis of the competitive landscape, discusses the consumer attitudes and gives detailed descriptions of debit, credit, commercial and payment cards. Besides, card fraud statistics, as well as the transaction value and volumes by card type are unveiled in the report. Industry forecasts through 2018 are contained in the report, too.
Reasons to buy:

Obtain full knowledge of the cards and payments industry trends, drivers and growth opportunities.
Better understand the regulatory framework and key marketing strategies.
Gain key insights into the future industry development.
Get look at the transactions volumes by card type.
In-depth overview of the major card issuers and producers helps to find prospective partners.
Enhance business planning and define investment opportunities.
More reports by the publisher can be found at Timetric page.