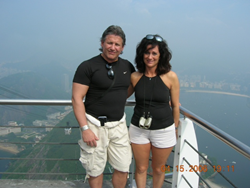 To celebrate the Holidays and help their clients jump start weight loss, Diet Doc extends special holiday diet product discounts and savings to new and existing clients.
Los Angeles, CA (PRWEB) December 10, 2014
In recognition of the upcoming holidays, Diet Doc is opening its doors to new clients with special promotions, as well as rewarding their faithful existing clients with exclusive diet product discounts. Some of the amazing holiday offers include:
New patients can save $50.00 when ordering Diet Doc's pure, prescription hormone diet treatments (must be qualified) – PLUS a 30-day supply of their exclusive diet pills at no cost;
New and existing clients can burn fat 4X faster than any other diet pill, while curbing the appetite, staving off between meal hunger, food cravings and the urge to overindulge with Diet Doc's new and powerful Appetite Zap. Purchase a 3-week supply - get the 4th week absolutely FREE!
BOGO – Purchase Diet Doc's Delicious Weight Loss Shake and Weight Loss Oil – Get 1 FREE!
Energy boosting Vitamin B12 or Lipo-B Injections – Purchase a 30-day supply – receive a complimentary 30-day supply of Diet Doc's proprietary diet pills;
Already a Diet Doc patron? Refer a friend and receive a 1-month supply of Diet Doc's pure, prescription hormone diet treatments OR $50 off any prescription medication; AND
Save $20.00 when re-ordering injectable hormone diet treatments or oral troches;
Ready to reverse the signs and symptoms of aging? Schedule a doctor consultation to learn more about Diet Doc's amazing hGH anti-aging therapy. Existing patients receive special pricing plus a 30-day supply of diet pills;
In the mood for love? Oxytocin, Diet Doc's newest addition to their already impressive collection of weight loss and healthy living supplements, has been declared the love hormone and can help with weight loss while reducing anxiety and stress, building trust and empathy and improving mental and physical wellbeing. Schedule a complimentary doctor consultation and, if qualified, receive a 30-day supply for only $199. Existing Oxytocin clients receive a one-month supply of diet pills at no cost!
To ensure their patient's safety, all Diet Doc diet products are manufactured in fully licensed, FDA approved, United States based pharmacies. All orders include a third party Certificate of Analysis, detailing the quality and quantity of all active ingredients.
Diet Doc wants everyone to enjoy the holidays while getting a head start on beginning the New Year with a healthier, slimmer body. Call today to learn more about losing weight safely and quickly and to take advantage of tremendous, once-a-year holiday savings and diet product discounts.
About the Company:
Diet Doc Weight Loss is the nation's leader in medical, weight loss offering a full line of prescription medication, doctor, nurse and nutritional coaching support. For over a decade, Diet Doc has produced a sophisticated, doctor designed weight loss program that addresses each individual specific health need to promote fast, safe and long term weight loss.
Diet Doc Contact Information:
Providing care across the USA
Headquarters:
San Diego, CA
(888) 934-4451
Info(at)DietDoc(dot)info
http://www.dietdoc.com
Twitter: https://twitter.com/DietDocMedical
Facebook: DietDocMedicalWeightLoss