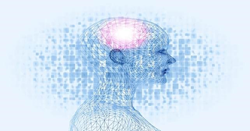 While parents should always be on the lookout for signs of drug abuse with their teens, the hype about Digital Drugs is unfounded and shouldn't be made into a bigger deal at all.
London, UK (PRWEB) December 09, 2014
It might seem the use of music to get high is all the rage among teens. But parents and educators are wondering, how would music get one high? NoBullying examines, in an article released today, whether so called Digital Drugs are simple internet hype or a real danger.
According to this BBC expose, published in 2010, "i-doser", "i-dosing" or simply "digital drugs" are all terms related to digital drugs, all seemingly promise impressionable teens and youth an easy high simply by downloading these "beats" and listening to them , for a fee of course.
The source mentions that the supposed hallucinogenic states induced by digital drugs can be considered farfetched exaggerations. The effect of digital drugs is observable.
The article, published today by NoBullying, observes that reactions to ban digital drugs and make them illegal are following from the hype of illicit manufacturer's claims that these digital drugs replicate the same highs as heroin, cocaine, marijuana, and bring one closer to God. Some illegal sellers online use strong enticing words such as "Relax it is legal, safe and non-addictive", "Unlike real cocaine, this digital drug is not harmful".
In the article, when asking users of digital drugs, the editor at NoBullying observes the availability of sites that offer nearly two-hundred different forms of "virtual drugs" that can induce all manner of sensations and experiences, from the harmless state of relaxation or "sleep" to dosages as extreme as Heroin and Meth.
The article also concludes that the scientific basis behind this effect of "digital drugs" is useful. The hype is degrading the legitimate research efforts into finding applications for using binaural beats in medical diagnostics and psychotherapy. More exploration of the use of binaural beats is possible for enhanced learning, reduction of anxiety, lessening the need for anesthesia, and behavioral modification using these techniques in self-hypnosis. There is definitely further research needed in these techniques, NoBullying Editor concludes and adds "just do not believe the hype".
NoBullying urges parents, educators and caregivers to open an honest dialogue about the use of drugs, legal and illegal, with their children. The reality of the situation with digital drugs is quite different from that being portrayed in the mainstream media. Parents need to stop worrying that children are not in any danger whatsoever. Teenagers are not spending hours upon hours in their bedrooms, sitting in the dark with their headphones on, listening to mp3s and getting high.
Ciaran Connolly, Co Founder of NoBullying says "While parents should always be on the lookout for signs of drug abuse with their teens, the hype about Digital Drugs is unfounded and shouldn't be made into a bigger deal at all."
He added that parents and teachers should make a point to educate the younger generations about the sad outcome of neglecting online safety and photos safety. According to Connolly, it is quite imperative to press for more firm laws condemning all acts of bullying and harassment.
NoBullying.com features many pages dedicated to parents, teens, teachers, health professionals as well as posts related to cyber safety and the latest news about law making concerning curbing Bullying worldwide as well as inspirational Bullying Poems and famous Bullying Quotes.
The website regularly updates its bullying statistics and cyber bullying statistics as it is essential to understand how widespread the bullying epidemic is. It also regularly runs cyber bullying surveys and questionnaires to get recent updated statistics on everything related to cyberbullying.
He also added that anyone suffering from bullying in any form or way can always find advice and help on the NoBullying website – but if anyone is suffering from severe bullying or cyber bullying, the best thing is to talk to someone locally – a parent, teacher or local organization that has been set up to help with specialized councilors to deal with this topic.