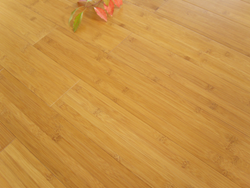 (PRWEB) December 11, 2014
BambooIndustry.com has been offering bamboo flooring products worldwide for many years. Today, BambooIndustry.com announces its new collection of hand scraped bamboo flooring, and launched a special offer on these new products and designs for the customers worldwide.
Many bamboo designers know that every few months the trends for bamboo flooring shift and the bamboo product market changes. The company's designers know this of course, so they can always design what the customers need.
"We have an extensive range of bamboo flooring designs, colors and sizes, and these designs are specially designed for the USA market, which is the most important part of our global marketing strategy," the CEO of the company says.
He adds, "We devote extraordinary endeavor toward delight, keeping forever, and expanding the sales of the 20% of customers who provide 80% of the firm's profits and cash. Customers can also contact us if their desired products or designs are not available on our website."
About BambooIndustry.com
Certified by both ISO9001:2008 and ISO14001:2004, BambooIndustry.com has 8 years of experience in the manufacturing and wholesale of bamboo flooring products. The company strives to bring its customers the latest styles and innovations of bamboo flooring, bamboo paneling, bamboo plywoods, bamboo furnitures, and other bamboo products.
More information about BambooIndustry.com and its bamboo flooring products can be found at http://www.bambooindustry.com/products/bamboo-flooring/hand-scraped-bamboo-flooring.html