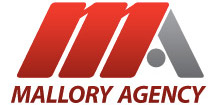 We have always been passionate about serving our customers. Our motto 'Insurance Made Easy' is simple and straightforward. We feel this motto is exemplified by the new site
LaGrange, Georgia (PRWEB) December 11, 2014
Mallory Agency's newly created website is extremely user friendly with easy-to-use navigations and packed full of helpful information. The site provides insights on understanding various insurance offerings. In addition, the site demonstrates various insurance types and provides a page that answers frequently asked questions about insurance. The new site even has a complete glossary that gives definitions of insurance terms. The site can be used as a guide even if one plans to ultimately purchase insurance from another company.
Something relatively new and exciting for the insurance industry is the increased ability to communicate to consumers more effectively via the internet. The new site just released by Mallory Agency is an example of how using content created for specific consumers of how their experience can be enhanced and thus improving communications.
A Note from the President:
"We have always been passionate about serving our customers. Our motto 'Insurance Made Easy' is simple and straightforward. We feel this motto is exemplified by the new site," adds Rick Mallory (President). The site offers a lot of advantages. This includes getting quotes fast and easy online.
About Mallory Agency:
The Mallory Agency is a "boutique" Property & Casualty independent insurance broker, soon celebrating 110 years of client service. They have positioned themselves as an industry leader; demonstrating expertise, flexibility and nimbleness within the P&C practice.  With access to the most comprehensive domestic, international and specialty markets, they provide creative and alternative risk transfer solutions.
The company is niche driven, carefully selecting middle and large market companies where they understand the industries critical success factors. Their staff has been trained in the Workers Compensation practice by the Institute of WorkComp Professionals.  Their trademarked process is designed to mitigate injuries and cut cost.
About the New Site:
The company feel the new website is a giant step forward, both from a technical perspective but also from a communication basis. The site is composed of information that will better explain their programs and speaks directly to their specific audiences interested in insurance ranging from personal, business and commercial industries. With this in mind, the company hope their motto of "Insurance Made Easy" was achieved by the launch of the site.
To learn more about the Mallory Agency, visit their new website at http://www.malloryagency.com.
This release was submitted by Click Ready Marketing an Atlanta Digital Marketing Service.