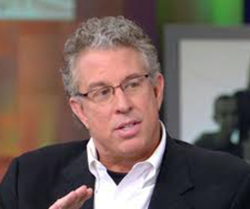 Dr. Perry's clinical research on children who have experienced trauma has made him an invaluable resource.
PARAMUS, NJ (PRWEB) December 10, 2014
On January 26, 2015, acclaimed speaker Dr. Bruce Perry, M.D., Ph.D. will be presenting at Bergen Community College for the CarePlus Foundation 2015 Annual Conference held in cooperation with West Bergen Mental Healthcare. The presentation, entitled "Addressing the Effects of Trauma in Mental Health and Education: A Discussion of the Neurosequential Model", will expose professionals to a developmental approach in working with at-risk youth.
Dr. Perry's clinical research on children who have experienced trauma has made him an invaluable resource during high profile incidents, such as the Columbine school shootings, the September 11th terrorist attacks, and a number of catastrophic natural disasters. His efforts have been appropriately recognized, as he has been the recipient of numerous professional awards including: the T. Berry Brazelton Infant Mental Health Advocacy Award, the Award for Leadership in Public Child Welfare, and the Alberta Centennial Medal.
"It is with great honor that we welcome this world renowned speaker into our local community," stated CarePlus Senior Vice President Tara Augustine, "Dr. Perry's teachings on the Neurosequential model have transformed how professionals practice in the field of childhood development."
As an active teacher, clinician, and researcher Dr. Perry has a long list of expertise and experience. Various media programs have highlighted his work on Neurodevelopment, including but not limited to: the Oprah Winfrey Show, CNN, Dateline NBC, ABC's 20/20, NPR, and CBS. In addition to his academic accolades, Dr. Perry is also a noted author. Some of his books include The Boy Who Was Raised As A Dog, Born For Love: Why Empathy is Essential and Endangered, and RESILIENT: Six Core Strengths for Healthy Development.
The Annual Conference, now in its 12th year, is intended for social workers, school and mental health professionals, as well as others who work with children. The event costs $110 per registrant, and includes lunch, 5.5 continuing education credits (pending), and a resource fair, which will feature local exhibitors in related fields of interest. Dr. Perry's books will also be available for purchase.
"We are expecting 300 attendees," Augustine shares, "these events have historically been a richly informative experience, and we are excited to provide that."
Preregistration is required and space is limited. For more information, to register, or to exhibit or become a sponsor for the event, please call Alexis Fatigati at 201-986-5070 or visit our event page: http://www.careplusnj.org/event/annual-conference-social-work-mental-healthcare-wellness/
About CarePlus Foundation, Inc. ("CarePlus Foundation")
The CarePlus Foundation – the supporting arm of CarePlus was created with a mission to decrease the stigma of mental illness and pave the way to accessibility of care for those looking to seek help through community education, advocacy, and fundraising.
Care Plus NJ, Inc. ("CarePlus") (http://www.CarePlusNJ.org) is a northern New Jersey provider of recovery-focused mental health, primary care, substance abuse, and family services that addresses the unique needs of individuals with a holistic approach to recovery and overall wellness. Operating out of 24 sites – including four outpatient centers located in Paramus, Fair Lawn, Hasbrouck Heights, and Montclair, ten residential facilities, offices at three local hospitals, and seven community offices – their services are convenient to clients located throughout Northern New Jersey. They also provide educational programs on mental health-related topics to schools, organizations, and community groups; training topics including certified Mental Health First Aid, Suicide Prevention, Bullying Prevention and Crisis Planning and Intervention Strategies for Schools.