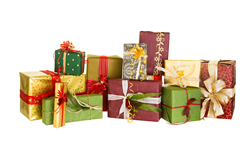 We are thrilled to offer our customers more choices and an easier shopping process
Setauket, New York (PRWEB) December 11, 2014
ClubsGalore.com, a leading ecommerce provider of Gourmet Gift of the Month Clubs, announced several enhancements to their website this holiday season, all geared toward a more refined and palatable shopping experience. The company, which prides itself on unique, curated gift packages and superior customer service, has unveiled a mobile site, added video to product pages, is offering Expedited Shipping, and has launched 5 new clubs as well as pre-selected Club Combinations.
"We are thrilled to offer our customers more choices and an easier shopping process," says Pete Pietromonaco, Founder & CEO of ClubsGalore.com. "The data shows many consumers are choosing to do their shopping on their cell phones and tablets, and our mobile site is clean and simple to use." ClubsGalore.com has also supplemented their individual club pages with video and voiceover, which helps guide the shopper through the product offering.
The ClubsGalore team has also added five exciting new clubs to their repertoire, which include a Popcorn Club, Tequila Club, Cocktail Party Club, EVOO & Vinegar Club, and a Healthy Harvest Club. These club launches were in direct response to customer surveys and comments, and are already proving to be a success. Pre-selected Club Combos, designed for those who love the mix-and-match Variety Club but don't want the hassle of making the selections, are also making a big splash this holiday season.
Finally, for those who tend to procrastinate during the busiest season of the year, ClubsGalore.com now has two solutions for last-minute gift giving. Traditionally, gift givers could print out a certificate instantly to present to their recipient, a very popular option as the holiday gets closer. But this year they are adding expedited shipping as well, giving customers a way to get their gift sent in time for Christmas.
About ClubsGalore:
ClubsGalore.com was established in 2006, and merged with Hadron Global Partners in 2012. They offer over 39 monthly gift clubs including wine and beer, desserts and sweets, gourmet foods and delicacies, and more. For more information visit their website at http://www.ClubsGalore.com.