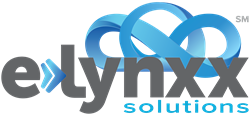 We are highly honored that our contributions toward environmentally-friendly marketing have been recognized by a trusted authority like Supply and Demand Chain Executive.
Chambersburg, Pennsylvania (PRWEB) December 10, 2014
In the not too distant past sustainability was a practice focused on by a relatively small group of organizations. Today, in 2014, sustainability has become a core concern in the supply chain strategies of many organizations in mainstream commerce. For nearly two decades eLynxx Solutions has provided software for sourcing and managing direct mail, marketing and print materials that enable and simplify the execution of green initiatives in the marketing supply chain. In recognition of eLynxx Solutions' dedication to, and its software's impact on, sustainable business practices, Supply and Demand Chain Executive Magazine has recognized the company with a 2014 Green Supply Chain Enabler Award.
"Standing out in a congested marketplace is one of the main challenges facing businesses and non-profits," said Mike Jackson, chief executive officer of eLynxx Solutions. "Direct mail, point of purchase displays, in-store signage and other printed marketing materials are among the most effective at breaking through the clutter. eLynxx software enables organizations that rely on these materials to specify projects and select only the vendors who can meet environmental requirements such as Forest Stewardship Certification, the use of soy inks and post-consumer waste materials," Jackson added. "We are highly honored that our contributions toward environmentally-friendly marketing have been recognized by a trusted authority like Supply and Demand Chain Executive."
The 2014 Green Supply Chain Awards recognize companies that make sustainability a core strategy and work to achieve measurable sustainability goals within their own supply chains operations. The awards also recognize providers of supply chain solutions and services that assist in achieving measurable sustainability goals. Nominees were judged on the basis of clarity of goals and strategy as well as impact of results to date and in the future.
eLynxx Solutions helps organizations in the non-profit, education, financial, manufacturing, heavy equipment, building products, logistics and technology sectors. eLynxx Solutions takes an approach of helping organizations extend their capabilities to get better results from a traditionally hard-to-control area of operational spending. With other approaches there is always some level of sacrifice. With eLynxx software, organizations achieve the best possible price, quality and service on custom-printed materials while retaining control through their own people, processes and vendors.
###
eLynxx Solutions has been providing innovative products and services for helping organizations manage projects and connect with vendors of custom-produced graphic communication, direct mail, marketing materials, publications, labeling, packaging and all things print since 1975. Born, raised and still located in Chambersburg, Pennsylvania along the east coast's graphic communications corridor connecting Washington, DC, Baltimore, Philadelphia, Pittsburgh and New York City, today's eLynxx Solutions is a leading innovator and provider of software to strengthen the marketing supply chain. As a software boutique, eLynxx Solutions tailors its cloud software and services to fit the needs and requirements of its customers, providing the functionality of custom software with the economy of out-of-the-box solutions. eLynxx software empowers an organization's people to work with their own vendors and strengthen their own processes to achieve better results. For more information regarding eLynxx Solutions, please visit eLynxx.com.