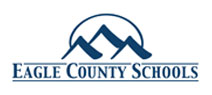 "We are thrilled to have Eagle County Schools as our partner and are even more excited that Eagle has expanded their relationship with SRC Solutions" said Patrick Maher, CEO SRC Solutions, Inc.
Center Valley, PA (PRWEB) December 12, 2014
Eagle County Schools implemented a new Online Student Registration Solution called Registration Gateway to streamline the student registration process. What was typically a paper based process has been transformed into a simplified and automated process of data collection, cleansing and distribution. Registration Gateway has provided Eagle County Schools the ability to take clean and accurate registration information online and feed that data real-time into its PowerSchool Student Information System.
"Registration Gateway expertly led our transition from a paper-oriented registration system to a digital, online-oriented system, saving our registrars and parents significant time and frustration. Implementation and launch was on-time and seamless. I highly recommend Registration Gateway to any school system thinking about modernizing their registration process." stated Brian Brugger, Senior Systems Administrator Eagle County Schools.
In addition to the initial deployment of Registration Gateway, Eagle County Schools has chosen to expand the relationship with SRC Solutions by tackling the task of digitizing existing student records with the SRC Solutions Scan Gateway.
"We are looking forward to the additional functionality of the forthcoming Eagle County Schools ScanSite and how it will streamline our daily functions around electronic student records. We're especially excited about the ability to upload documents in an organized and consistent manner." said Brugger
The benefits of the Registration Gateway Solution are two-fold. Registration Gateway saves the district money including the hard costs of paper and printing but also speeds up the registration process allowing district personnel additional time to take on other tasks. From the parent's perspective, Registration Gateway allows parents to complete their children's registration anytime day or night from any internet enabled location of their choice. Registration Gateway also has an integrated scheduling application that allows parents to schedule appointments with Eagle County Registrars to complete the process.
About SRC Solutions, Inc.
SRC Solutions, Inc. provides school districts a mechanism for positive process change. SRC Solutions, Inc. offers a suite of "Gateway" applications each designed to tackle obstacles standing in the way of the
educational process.
For more information, visit http://www.src-solutions.com