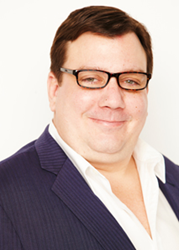 Joe Sauer has been instrumental in the growth of Sierra U.S. over the past nine years.
Chicago, IL (PRWEB) December 11, 2014
Sierra U.S., a national retail commercial real estate firm, continues to grow its presence in the Chicagoland area. The company announces the promotion of Joe Sauer to Managing Partner of the Urban Retail Division and adds a second office in the Chicago suburbs focused on the suburban marketplace and national leasing.
Joe Sauer has 20 years of experience in Chicago's urban core. Mr. Sauer joined the company in 2005 and became a partner in 2010. He has represented a number of Big Box retailers and Fortune 500 companies in the city of Chicago. Mr. Sauer and the Urban Retail Team will concentrate on working with property owners and expanding tenants in Chicago.
"Joe has been instrumental in the growth of Sierra U.S. over the past nine years. He is focused on doubling the size of the Urban Retail Team in the next year," said Marc Offit, CEO of Sierra U.S.
Sierra U.S. has been headquartered in Chicago since 2005. The addition of the new suburban office located in Wilmette is part of the firm-wide growth plan. Sierra U.S. has a vast tenant portfolio and recently added premier international clients STK Steakhouse and Hakkasan for their North American expansion.
Sierra U.S. is a full-service commercial real estate firm specializing in national tenant representation, project leasing, restaurant and entertainment, and urban retail. Additional information about Sierra U.S. can be found at http://www.SierraUS.com.
# # #