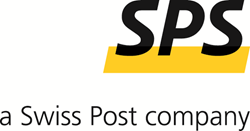 New York, NY (PRWEB) December 10, 2014
With many higher education institutions struggling with increasing operating costs, and in some cases declining enrollment and endowments, it is no surprise that colleges and universities across the nation are seeking functional strategies to combat their financial setbacks.
A new market research study conducted by business process outsourcing provider, Swiss Post Solutions (SPS), revealed the motivations and challenges behind the most commonly outsourced auxiliary services in US colleges and universities. The survey analyzed the responses from a broad base of higher education institutions and found a clear interest in further developing their outsourcing programs.
According to the research, 74% of large institutions are currently outsourcing auxiliary functions and another 16% are considering it. For medium to small size schools, 63% and 54% respectively, are also deploying outsourcing as a strategy. Across campuses of all sizes, the services contracted out include food and beverage (83%), bookstore (67%), and centralized reprographics/copy center (14%). Mailroom, facilities, and print management services were also named to a lesser extent.
The survey participants reported that their primary reasons for outsourcing were to create cost savings (56%), access the providers' best practices (35%), and improve service levels (24%).
SPS North America CEO, Dan Moscatiello, stated, "We have seen our higher education clients successfully control costs and enhance service levels by leveraging the solutions SPS provides. Partnering with an expert to manage support services allows these institutions the ability to offer world-class capabilities to their student body and faculty."
There was strong interest among all parties in broadening the scope of outsourced services with a majority also stating that the biggest benefits would be anticipated cost savings and access to best practices.
It is also worth noting that of the schools currently outsourcing, over one-third of respondents indicated their institutions plan to automate paper processes and implement digital solutions over the next two years.
About SPS
Swiss Post Solutions (SPS) is a leading outsourcing provider of solutions for paper-based business processes and innovative services in document management. SPS' 6,800 employees support business clients in the areas of insurance, banking, higher education, telecommunications, media, retail, energy supply and travel & transportation in the digital transformation. Part of the Swiss Post group, SPS is headquartered in Zurich and Berne (Switzerland) with an active presence in all important international economic regions.
Swiss Post Solutions (SPS) North America (NA) offers a comprehensive suite of business process outsourcing solutions and document management services including the transformation of key business applications from paper to digital documents enabling improved workflow and driving enhanced efficiencies. In the field of outsourced office services, SPS NA provides mailroom management, managed print services, reprographic services, IT helpdesk support, front office and reception services. Headquartered in New York City, SPS NA has offices in Los Angeles, San Francisco, Chicago, Washington DC and Toronto, and operates secure document processing centers in Long Island City and Toronto.