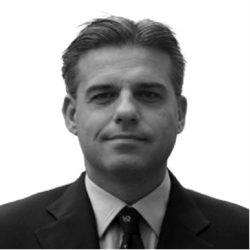 Costa Del Sol and Marbella, Spain (PRWEB) December 10, 2014
The Haute Living Real Estate Network (HLRN) of HauteResidence.com is proud to recognize David Martin as a prominent real estate professional and the network's newest partner. HLRN unites a distinguished collective of leading real estate agents and brokers, highlighting the most extravagant properties in leading markets around the globe for affluent buyers, sellers and real estate enthusiasts.
About Haute Living Real Estate Network (HLRN):
Haute Living Real Estate Network (HLRN) of Hauteresidence.com offers readers the most prominent directory of experienced realtors, brokers and luxury listings, and HLRN has grown to be the number one source for real estate news, residential developments, celebrity real estate news and more. Seeking an experienced interior designer? Hauteresidence.com is also home to Haute Design Network (HDN), a collective of celebrated interior designers that will help you decorate your new home or stage an active listing. Access all of this information and more by visiting: http://www.hauteresidence.com.
About David Martin:
Villa Padierna is a well-known established international brand.
Villa Padierna is a leading company in the area of tourism in the Costa del Sol, with a strong attention to detail, customer service and exclusivity. Led by businessman Ricardo Arranz, the group was born in 2003 and divides its activities into four areas: Hotels, Health, Golf and Real Estate.
HOTELS
Villa Padierna has two maximum quality establishments, both stationed in the province of Malaga on the Costa del Sol. Villa Padierna Palace Hotel is considered the best hotel in Spain, and voted 28th in the world by the prestigious company Expedia. It is the only hotel in Andalucía and one of only three nationwide that has six star hands of Seven Stars and Stripes, nominated for the seventh, as well as being distinguished as the #1 golf resort in the world by the World Travel Awards (WTA).
During their stay, visitors are immersed in an environment in which even the smallest detail is taken care of. A Tuscan villa of the nineteenth century with more than 3,000 thousand pieces of original art from a collection of antiques cataloged from Roman times to the nineteenth century is simulated.
Meanwhile, Villa Padierna Thermos Hotel has been named the best spa of Spain by the World Travel Awards (WTA). It is sited near Roman baths recognized for its sulfurous waters, which have healing properties. Located in a beautiful part of the interior, but only 30 minutes from the city of Malaga, this hotel is a perfect place for a retreat of rest and health.
HEALTH
Villa Padierna Medical Wellness is the group's brand for health and beauty area. You will find here complete solutions for the personal well-being, both physical and mental. Medical management has inspired in the oriental medicines and has the best equipment to develop integrated treatments.
GOLF
Villa Padierna has three golf courses totaling 45 holes, nestled in the best of the so-called Costa del Golf, between Marbella and Sotogrande. The three courses, named Flamingos, Alferini and Tramores, each has its own style to suit all player profiles. Furthermore, visitors will enjoy the prestigious Michael Campbell Golf Academy.
REAL ESTATE
Could you imagine enjoying a Villa Padierna experience 365 days a year? The group offers the nicest luxury villas in the best areas (Los Flamingos, La Zagaleta, Sierra Blanca etc.). Also, the company is now launching its new real estate concept at Villa Padierna Palace Hotel: The Private Residence Club Ownership. It is very excited to offer the concept to real estate investors who want to receive the most luxury service in their second homes.
To learn more, visit David Martin's Haute Residence profile.