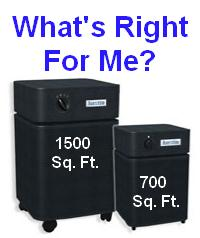 We always treat our customers the way we want to be treated: that is with respect and honesty
Peoria, IL (PRWEB) December 11, 2014
USAirPurifiers.com announces extended holiday sales through Christmas on popular air purifiers like Austin Air and stylish humidifiers by Sunpentown. Due to high demand, USAirPurifiers.com chose to extend their discounts even longer than just the traditional sales period after Thanksgiving.
During the holiday season, pretty much everywhere consumers turn is another gimmick and another reason to offer a special such as Black Friday, Small Business Saturday, Cyber Monday, and Terrific Tuesday etc. so what makes USAirPurifiers.com different?
Reputable air purifying businesses like USAirPurifiers.com sign an agreement called MAP - minimum advertised price. This means that the company signs a contract with the suppliers/manufacturers stating that the company will not sell below a specific price. Also being a small business that is family owned, every sale can have a major impact on the business short-term and long-term. So to see a business like this cut prices even lower during the holidays is very surprising.
USAirPurifiers.com always follows MAP, offers free shipping and even price matches so how can USAirPurifiers.com afford to extend the sales past the traditional Thanksgiving weekend?
When asked how they can afford to cut prices even more, Barb Lulay, owner of USAirPurifiers.com, stated, "During the holidays, it's no surprise that money can be tight for everyone; however, this is no reason to cut back on your health. Growing up, my parents taught me many important life lessons. A family of 7, with 1 income so Mom could stay home with us, with all 5 of us in the college of our choice at the same time, money was often tight. However, my parents never skimped on our education or our health. They always found a way to help for the important priorities in life."
Lulay continues, "Our family business is no different. With 5 children, we, too, understand money is tight...but if you do the right thing and focus on 1. Helping others, 2. Better health and 3. Education, you will be rewarded. We always treat our customers the way we want to be treated: that is with respect and honesty."
USAirPurifiers.com focuses on better indoor air quality for all individuals - wide ranges of style, price, and use of air purifiers, portable air conditioners (with and without heaters), and humidifiers while always offering best value. Indoor air quality can be 2-5 times worse than outdoor air quality and we spend 90% of our time inside.
According to Dr Axe, "the International Agency for Research on Cancer and the World Health Organization concluded that 80% of all cancers are attributed to environmental rather than genetic factors, including exposure to carcinogenic chemicals, many of which are found in household cleaning products." No wonder, Lulay is so passionate about helping others enjoy healthier air, therefore, better health. Visit the Learning Center and FAQs to find out how an air purifier is beneficial to one's health.
About the Business:
Barb and Dick Lulay's customers are passionate about naturally reducing their risk of disease. Their customer service and product expertise make shopping with http://www.USAirPurifiers.com and http://www.OttersDream.com an ideal experience. With a full line of natural products such as air purifiers, natural supplements, green cleaners, weight management and paraben free skin care, families find they can conveniently do their household shopping online with home delivery. As successful business owners, the Lulays offer a mentoring program for other aspiring entrepreneurs. They present exceptional marketing tools and a training program that shows how to generate immediate income as well as long term passive income.