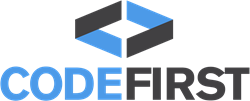 Los Angeles, CA (PRWEB) December 10, 2014
Engineered by CodeFirst, PlanITpoker is fun, useful and no cost to use. Thanks to the use of a 'player' based interface the application brings a refreshing dose of dynamism and gameplay to the project planning process.
Based in Dublin, CodeFirst is a forward thinking software development company with a passion for innovation, tailor made solutions and unmatched coding excellence. As part of its commitment to these core values the team developed a custom built application with the goal of helping its remote development teams collaborate on task estimations. While PlanITpoker was originally developed as an internal tool CodeFirst has since decided to launch a publicly available version at zero cost to end users.
Graham Church, director said, "As a team of self-confessed software enthusiasts we're always looking at ways to enhance the productivity of our projects. We didn't warm to any of the existing planning poker apps on the market so we took matters into our own hands. After realising its universal value we've decided to share the cutting edge technology with the rest of the world and help make Agile team communication faster, smarter and more fun than ever."
Thanks to its mobile compatibility the PlanITpoker application can be used on a smartphone, tablet, laptop or PC. This offers Agile teams a huge amount of flexibility and gives individual members the ability to engage in project planning from anywhere, at any time. Whether in the office or on-the-go, estimating features and tallying up team votes has never been so easy. And the best part? Regardless of whether users are working as part of a close knit two person team or a widespread ten person squad, PlanITpoker remains at no charge.
Church added, "Teamwork is what drives our company and we wanted to offer the Agile community the same benefits that we enjoy from the tool. Introducing a fee would override our vision of universality which is why PlanITpoker is and always will be a completely complementary application."
While PlanITpoker has only been gracing the internet for a matter of weeks it has already recieved a hugely positive reception from an array of different companies managing Agile project teams. The sign up process is fast and straightforward, with new users simply entering in personal details and enjoying instant access to the application.
As the PlanITpoker word spreads the progressive new platform is set to emerge as a must-have tool for companies wanting to save time, boost productivity and foster outstanding teamwork regardless of physical locality.
To find out more about PlanITpoker and sign up for a complementary account visit: http://www.planitpoker.com. To learn more about CodeFirst and its transformative approach to coding visit: http://www.codefirst.ie
Facebook: https://www.facebook.com/codefirst
Twitter: https://twitter.com/code_first
LinkedIn: https://www.linkedin.com/company/codefirst
About PlanITpoker: Launched by CodeFirst, PlanITpoker is a fun and interactive way for teams to accurately estimate Agile projects. While the application was initially engineered as an internal tool the company has since decided to share its creation with the public at no cost.
About CodeFirst: CodeFirst is an Irish based software development group with a vision of delivering customised solutions driven by coding excellence. The company is fronted by a team of passionate developers with undying enthusiasm for all things software related. CodeFirst has recently launched PlanITpoker, an innovative application designed to make project planning fun, easy and interactive.
Note to Editors: Issued by Dakota Digital. Contact Rebecca Appleton.