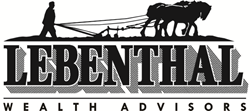 "The team of Annette and Charlene is a perfect fit within the Lebenthal organization, both culturally and structurally. Their approach to client service is consistent with our brand values,"
New York, NY (PRWEB) December 10, 2014
Lebenthal Wealth Advisors, the wealth management division of Lebenthal Holdings, LLC, announced today that Annette Hall and Charlene Fisher will be the latest team to join its wealth advisory unit, working at Lebenthal's New York office.
Ms. Hall has more than 30 years of experience in the wealth management industry, the last 25 of which have been with Key Private Bank. There, as vice president and relationship manager she oversaw $193 million in assets under management. She provides a full range of financial services, including investment management and estate planning for high net worth individuals and families, as well as corporate clients. Ms. Hall is a Certified Wealth Strategist and a Registered Financial Paraplanner.
Ms. Fisher possesses more than 20 years of experience in marketing and finance in the entertainment, sports and communication industries, most recently as co-founder and president of an independent film distribution, finance and marketing company. Her sophisticated financial modeling experience will be utilized for solving the portfolio management needs of clients.
"The team of Annette and Charlene is a perfect fit within the Lebenthal organization, both culturally and structurally. Their approach to client service is consistent with our brand values," said Frank Campanale, Chairman and CEO, Lebenthal Wealth Advisors. "We believe our platform—combining asset management, capital markets and family office services with open architecture and top-level clearing and custody—will complement their analytical and portfolio management skills. I anticipate that Annette and Charlene, along with other advisors who are joining us, will see their business deepen and expand, as they take advantage of all Lebenthal has to offer."
"We are pleased that Annette and Charlene are joining us," added Andy Grillo, president and COO, Lebenthal Wealth Advisors. "In our first full year of operations we have focused on integrating all of the functional and technological requirements necessary for our advisory teams to succeed while continuing to attract proven advisors who embody the Lebenthal tradition. Lebenthal's decade-long focus on putting the needs of the client first will resonate with Annette and Charlene's client base, which has grown accustomed to their high-touch financial advisory services."
Ms. Hall commented: "Charlene and I are excited to join Lebenthal Wealth Advisors. We are confident that this will be a mutually beneficial relationship, but more importantly we believe that the relationship with our clients will thrive. At Lebenthal we will be able to provide our clients with a family office level of attention combined with industry leading technological and portfolio management capabilities. We look forward to serving our clients and growing our business within the Lebenthal organization."
About Lebenthal Wealth Advisors
Lebenthal Wealth Advisors, an SEC registered investment advisor, offers advisory services and innovative products to companies, institutional clients and high-net-worth private clients. Lebenthal Wealth Advisors is the wealth management division of Lebenthal Holdings, LLC, the venerable New York-based firm that provides a broad range of asset management and capital markets products and services to institutional and retail clients through its subsidiaries and affiliated companies. Further information about Lebenthal Wealth Advisors can be found at http://www.lebenthal.com.