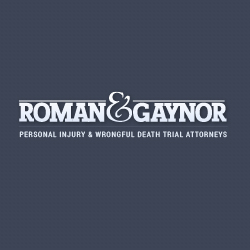 New Port Richey, FL (PRWEB) December 09, 2014
Roman & Gaynor, a New Port Richey injury firm, has recently signed as a sponsor for a local cycling team. Not only do they represent and advocate for injury victims, including those of cyclist accidents, but they have also taken steps to give back to the sport of cycling. The firm will be sponsoring the West Coast Cycling team for their 2015 season. One of the firm's partners, Morgan Gaynor, is also a member of the team and a passionate advocate for bicycle safety.
Over the years, Roman & Gaynor has helped numerous accident victims recover compensation for their injuries and is especially passionate about seeking justice for injured cyclists. They are committed to bringing awareness to the need for improved safety measures for cyclists, which is reflected by their move to sponsor West Coast Cycling.
The West Coast Cycling team was formed in 2008 and has consistently grown in membership, now boasting over 60 active team members. They have both club riders and a race team that participate in local events. The local team's riders compete in everything from fundraising and awareness events, to competitive races. They even had and impressive 17 first place wins in 2014.
While both West Coast Cycling and Roman & Gaynor are invested in the team's success, they are first and foremost focused on bringing more awareness and much needed change to the safety of the road for fellow cyclists. Their goal is to continue to improve this area in order to protect current and future cyclists to come in Florida.
Roman & Gaynor is a New Port Richey personal injury firm that represents clients who have been seriously injured in car accidents and cycling accidents. They have over 45 years of combined experience backed by numerous verdicts and settlements. Their legal team knows how to obtain favorable results for clients and always goes above and beyond to achieve them.
Want to learn more about the firm? Visit its website here: http://www.pascoinjurylawfirm.com.