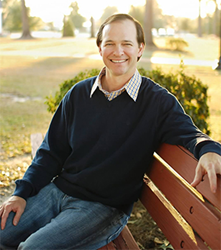 Savannah, GA (PRWEB) December 09, 2014
Savannah, GA residents in search of receding gums treatment can now visit Dr. Justin Bordlemay of Coastal Empire Periodontics, located in Richmond Hill, GA. Dr. Bordlemay now proudly accepts new patients from the Savannah area. Dr. Bordlemay is a leading periodontist in the area who now offers the Pinhole Surgical Technique PST™ as an alternative to other traditional gum recession treatment options. Using the technique, the doctor can eliminate the distinctive look of gum recession in a less-invasive way that allows patients to see an immediate result.
Gum recession is a common problem seen in many individuals with various backgrounds. While it is associated with gum disease, receding gums often occur due to genetics, aggressive brushing techniques, hormones, clenching of the jaw, and use of orthodontics. The first sign that an individual has a problem is often sensitive teeth. Many patients realize that they are becoming increasingly sensitive to very hot and very cold foods. Teeth may also appear longer than normal as their roots become exposed. Occasionally, a notch will form near the gum line as well. It is important to identify the root cause of gum recession prior to receiving treatment. This will help Dr. Bordlemay work with the patient on a treatment plan that will work best for them and have the greatest impact.
When appropriate, Dr. Bordlemay will recommend that his patients undergo the Pinhole Surgical Technique PST™. This simple surgery involves Dr. Bordlemay putting a small hole above the recessed area. Using small, specialized instruments, he then loosens the gum tissue and moves it to cover the recessed portion of the tooth. Small strips of collagen are then used to keep the gums in place while it heals and reattaches to the teeth.
Patients often see immediate benefits following the procedure. Many individuals in report to the periodontist that they have experienced no bleeding, swelling, or pain, such as is commonly found following traditional gum surgery. They also boast a quick recovery and healing time, sometimes as little as 24 hours. Those who have receding gums no longer need to put off treatment. They are encouraged to contact Dr. Bordlemay's office for more information.
About the Practice
Coastal Empire Periodontics is a periodontal practice providing personalized dental care for patients in Richmond Hill, GA. Dr. Justin Bordlemay received his DMD from the University of Pittsburgh in 2001. After dental school, Dr. Bordlemay served in the United States army as a general periodontist for two years prior to entering into specialty training. In 2006, he received his certificate in periodontology from the Army Periodontics residency located at Fort Gordon, GA. Dr. Bordlemay is proud to bring state-of-the-art dental technology to his patients, including the Laser Assisted New Attachment Procedure (LANAP®). Only one percent of dental professionals in the country currently offer LANAP®, the first FDA-cleared laser procedure for gum disease and periodontal treatment. To learn more about the dental services available please visit http://www.coastalempireperiodontics.com or call 912-225-5788.