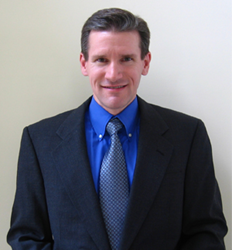 Sterling Heights, MI (PRWEB) December 09, 2014
General dentist, Dr. Michael Aiello is expanding his patient base and now offers help to those with sleep apnea in Sterling Heights, MI. Patients who are searching for a cure for snoring can now turn to him for treatment and to receive a better quality of life.
Sleep apnea is defined as "without breath." When a patient has the condition, they fail to breathe while they are sleeping. The interrupted breathing may last as little as a few seconds or can stretch to minutes in severe cases. Those who suffer from the condition often endure months or years of daytime drowsiness, an inability to concentrate and irritability, all without understanding why.
People can suffer from two types of sleep apnea. The first, Obstructive sleep apnea, which is the more common form, is characterized by a blocked airway. This is usually caused when the muscles of the throat relax during sleep. Unless the individual wakes up, even for a moment, the airway remains blocked and the supply of oxygen to the body is cut off. Patients who desire a cure for snoring often have this type of apnea. The other, less common form, is known as central sleep apnea (CSA). CSA is found when the brain fails to properly transmit signals to the body to control breathing.
Dr. Aiello utilizes many treatments, some of which may prove to be a cure for snoring for many patients. If behavior changes like weight loss and smoking cessation fail, the doctor may prescribe a dental device to be used during sleep. These appliances optimally position the jaw to keep the airway open all night. Another alternative treatment includes using a continuous positive airflow pressure machine. When using a CPAP, the patient wears a mask that is connected to a machine that produces a stream of air that keeps the airway open.
Anyone showing one or more of the signs of sleep apnea in Sterling Heights, MI are encouraged to contact Dr. Aiello for evaluation. This condition can be serious, so early treatment is recommended. Contact his office to set up an appointment or visit his website to learn more.
About the Doctor
Dr. Michael Aiello is a general dentist offering personalized dental care for patients in Clinton Township, MI since 1989. Dr. Aiello received his DDS degree from the University Of Michigan School Of Dentistry and continues to take advanced courses and education. Dr. Aiello has trained at world renowned institutions including The Center for Advanced Dental Studies, The Harvard University School of Dental Medicine, and The Institute for Advanced Laser Dentistry. He is part of one percent of dental professionals providing the LANAP® FDA cleared laser procedure for gum disease and periodontal treatment. To learn more about Dr. Aiello and his dental services visit his website at http://www.michaelaiellodds.com and call (586) 690-4167.