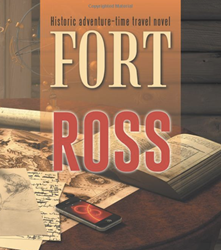 With recent aggressive border expansion, perhaps it's not outlandish to think 'what if.'
NEW YORK - (PRWEB) December 11, 2014
Russia's latest invasion of Ukraine has triggered deep-rooted political unrest and worldwide tension.
Journalist and author, Dmitri Poletaev imagines a scenario where Russia's expansion goes beyond Ukraine and into the United States.
In the novel, "Fort Ross" a Russian film crew travels to Alaska to shoot a historical documentary. What the crew discovers in the abandoned Russian military base will have Geopolitical consequences capable of reshaping world borders.
"Most people are unaware that Russia used to own large portions of what's now Alaska and California," Poletaev said. "With recent aggressive border expansion, perhaps it's not outlandish to think 'what if.'"
The novel is already a Russian best seller and feature-film. It's been newly translated to English in an attempt to spread historical knowledge and gain U.S. readership. For more information, please visit fortrossnovel.com.
"Fort Ross"
By Dmitri Poletaev
Price: $19.95
ISBN: 978-1-4969-1241-1
Available at: Amazon, AuthorHouse and Barnes and Noble online bookstores
About the Author
Dmitri Poletaev is a writer, journalist, and historian. He is a collector of rare books and documents on the history of Russian America, and is a screenwriter and producer of a series of documentaries on the subject. A feature film based on his novel Fort Ross has been produced in Russia in 2014.
###