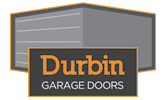 Winter is the time when most homeowners need to have their garage doors repaired, often due to the fluctuating temperatures.
Wentzville, MO (PRWEB) December 09, 2014
Durbin Garage Doors, based in Wentzville, Missouri, and serving St. Charles and the St. Louis metro area, has begun offering a seasonal deal on garage door replacement springs for homeowners. The sale, which started in early November, allows homeowners to receive two residential standard cycle springs for just $150, including installation and tax.
Jim Null, the owner of Durbin Garage Doors, explained that winter is the time when most homeowners need to have their garage doors repaired, often due to the fluctuating temperatures. Cold temperatures can lead to damaged or broken springs, which are often overlooked when it comes to garage door maintenance and repair.
Part of the issue, said Null, is that freezing temperatures can cause metal to contract significantly. The issue here is twofold. First, this can cause alignment issues. Alignment issues increase the pressure put on the springs, which can then degrade faster. Second, freezing temperatures can make older springs brittle and more susceptible to damage. Damaged springs decrease the efficiency of the garage door and can actually lead to more costly problems if they aren't replaced.
Many homeowners may not know whether or not their springs have any damage, so Null offered this advice: "Inspect the springs for any sign of visible damage or excessive rust. See if the door is taking longer than usual to open or close, or not opening or closing smoothly. This may mean the opener is doing more work, because the damaged springs aren't handling the weight of the door like they should. Check to see if the garage door is coming out of alignment (opening or closing at a crooked angle). This can be the result of a damaged spring on one side. Listen for loud squeaks or squeals that come from the springs, especially if the noise persists after applying a lubricant."
Getting a garage door inspected, especially during the winter, can help homeowners discover potential problems with their doors, said Null. Those who aren't sure if they need their springs replaced can also have their entire garage door inspected by Durbin Garage Doors.
An inspection can also shed light on other issues with the garage door's parts, such as the chain. Excess amounts of grease on the garage door chains run the risk of hardening in the cold. Null cautioned homeowners to keep an ear out for any grinding noises when the garage door is in operation and explained that faulty chains are at serious risk to snap or put more load on garage door openers and cause them to malfunction.
The website for Durbin Garage Doors has more information about the spring deal. Maintenance jobs take around 45 minutes for repairs. The Professionals at Durbin Garage Doors make replacing your garage door springs a safe, quick, and easy experience.
Many homeowners overlook garage door issues as long as the door still functions, but continuing to operate the door without replacing damaged parts can cause the damage to spread. So, whether St. Louis-area homeowners know they need a replacement part or not, Null recommends getting an inspection before the official start of winter in order to avoid unexpected breakdowns. "We believe that our knowledge and expertise in analyzing and inspecting garage doors will end up saving our customers a lot of time and money in the long run," he said.
About Durbin Garage Doors
Durbin Garage Doors LLC has been serving the Saint Charles and Saint Louis area for over 30 years. As a licensed and insured full-service company, Durbin Garage Doors offers high quality brands for garage repairs and renovations, and offers around-the-clock service at one flat rate. Their technicians are trained to work on all garage door brands. For more information, visit http://www.durbingaragedoorsllc.com