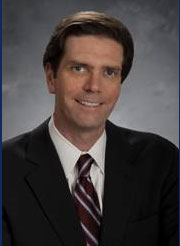 San Jose, CA (PRWEB) December 10, 2014
Mr. Pernick, who started at Bergeson on November 1, 2014 after fourteen years at Bingham McCutchen, ten as a partner, said he became familiar with Bergeson through facing the firm on the opposite side of cases. "I have always been impressed with the Bergeson team, and have referred several matters to them in the past. I believe Bergeson's smaller, more agile platform will be a great benefit to me and my clients."
Mr. Pernick represents technology and financial industry clients and their officers and directors in complex business litigation in state and federal courts, including securities and other class actions. He also represents companies and individuals before the Securities & Exchange Commission and in other regulatory investigations. Mr. Pernick has been recognized by Chambers USA as a leading lawyer in securities litigation, by Legal 500 for his work in financial services litigation and securities litigation, and by Northern California Super Lawyers for his work in business litigation and securities litigation. Mr. Pernick earned his J.D. from the University of Michigan Law School and his B.A. in Computer Science from Harvard University.
Bergeson's founding partner, Daniel Bergeson, said, "I have litigated cases with and against John. He is a superb attorney and one of the country's most knowledgeable and experienced securities lawyers. We are thrilled to have him."
About Bergeson, LLP
Bergeson, LLP is one of the Silicon Valley's leading business litigation law firms. With attorneys consistently honored as Best Lawyers in America® and Northern California Super Lawyers®, Bergeson, LLP prides itself on providing outstanding result-oriented service in an efficient and cost-effective manner.