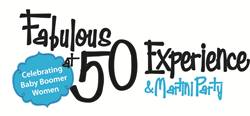 "Fabulous@50 is a way for mid-life women to get connected with other women to explore the changes in their lives and bodies."
Victoria, B.C. (PRWEB) December 16, 2014
Fabulous@50 is coming to Victoria in 2015. This network for baby boomer women (roughly age 40-60) fills a need in the community: to enable women to reach their full potential and fulfill dreams they may have been postponed while raising children or working at a mundane job.
Fabulous@50 was founded in Edmonton by Dianna Bowes. Victoria will be the second community to benefit from this unique organization (a third is starting up in Calgary) and Annie Pool has signed on as the Director for Victoria.
"When I reached my 40s, I realized I was not living the life I wanted," said Annie. "So I left a troubled marriage, started my own travel company, and began to explore who I was and what I wanted to accomplish. As I gained confidence and began to fulfill my dreams, I wanted to help other women become empowered to transform their lives. Starting Fabulous@50 Victoria is an amazing way to accomplish that goal."
Annie will be offering a variety of events and opportunities for women in the coming year. The first of these will be a Fabulous@ 50 Martini Party at the Lure Lounge in late January. Besides the chance to meet and network with other women, the event will include a speaker, shoe accessory booth, door prizes and more. The largest event in 2015 will be the Fabulous@50 Experience Martini Party, a trade show with entertainment and motivational speakers, planned for November 2015. Fabulous@50 also gives back to the community through a number of charitable events.
Fabulous@50 began in 2008 when Dianna identified there was something missing in many communities: "a way for mid-life women to get connected with other women to explore the changes in their lives and bodies, and the opportunities open to them now that children are grown or careers well established."
Fabulous @50 has grown into a community of 450 members and a following of 3,000 women. It has a bi-monthly newsletter and the Be Fabulous! magazine published twice yearly, and holds dozens of events annually. There have been six major trade shows in Edmonton, and this year, for the first time, shows in Grande Prairie and Red Deer, Alberta. For more information, visit http://www.fabulousat50.com.
Bowes has won numerous awards for her work with Fabulous@50: two 2014 New York Stevie Awards - Best Event (Gold) and Women Helping Women (Bronze),a 2014 Leader of Tomorrow Award from Business in Edmonton, a 2011 YWCA Woman of Distinction Award and the 2011Top Fundraiser from Suit Yourself, a charity that helps low income women enter the workplace.
Annie Pool successfully overcame an incurable cancer diagnosis in the past year, became an International Best Selling Author and is the first official licensee for Fabulous@50. Her greatest passion is to inspire other women like herself to see their own unlocked potential so that they can have the power to make their dreams come true.