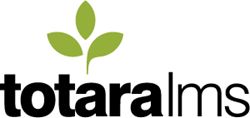 San Jose, CA (PRWEB) December 10, 2014
Synegen's implementations range from small Totara-only implementations, to enterprise CRM and eCommerce integrated Totara solutions. Their customers vary in size from a learning management system for a few hundred learners all the way up to 20,000 plus learners. The team providing the solutions have a combination of business process expertise and strong technical knowledge.
"We are honored and excited by our recent achievement of Platinum partner status with Totara LMS. We made a commitment to the goal of becoming a top tier Totara partner and 20 months into our partnership that goal was achieved by the dedication of the Synegen team, support of Totara as a partner, and our clients' belief in Totara LMS as a robust, feature-rich Learning Management Solution." – Jason Miller, Director of Business Development – Synegen, Inc.
"Synegen has consistently demonstrated a mastery of working with Totara. Their engagement philosophy and development methodology clearly give clients exactly what they need in order to have confidence in the implementation, delivery, and support. The team at Synegen is growing in number as well as capabilities. We look forward to a long-term partnership with the entire Synegen team." – Willem Boom – Vice President – Partner Solutions – Totara Learning, Inc.
About Synegen
Synegen is a Chicago based Technology Services consulting firm dedicated to providing their clients a distinct business advantage through the strategic application of technology. Since their inception in 2001, Synegen has embraced open source technologies while delivering business critical solutions for clients ranging from small business to multi-national corporations including some of the largest Higher Education organizations in the World. These services include: business process analysis, solution design, enterprise application development, customization and integration of industry leading software platforms, project management, and training/support. As a proven expert in custom development, LMS implementation, and systems integration, Synegen is uniquely positioned to offer their clients an end-to-end solution that delivers a best in class corporate learning and compliance user experience.
Contact Synegen at 224-353-2552 or visit http://www.synegen.com.
About Totara Learning
Totara Learning Solutions is dedicated to fundamentally changing the nature of the Learning Technology software market. TotaraLMS and Totara Social are open source with enterprise editions available via subscription. Totara can reduce a corporate enterprise's learning management costs significantly whilst providing some of the most advanced learning management functionality.
From a simple concept - that open source software, developed with an active community, can deliver real benefits in learning and development for corporate organizations, comes a big vision; to transform how learning technologies are developed, delivered and purchased. Totara is delivering this vision though:

Driving down costs with zero license fees
Delivering peace of mind with commercial support
Collaborative model of innovation
Making customisation easy
Ensuring freedom from vendor lock in
Totara users come from a wide variety of sectors, including finance, retail, energy, health, government and not-for-profit organizations. Customers range from small enterprises to large multi-national corporations with over 200,000 employees - a testament to Totara's robust versatility and scalability. Organizations throughout the world have chosen Totara as their eLearning platform.
For more information visit: http://www.totaralms.com