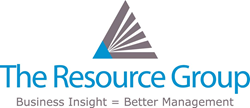 "We offer superior financial software solutions and feel honored to have an incredible customer base and talented employees that deliver solid financial management solutions," Marty Schillaci, CEO of The Resource Group
Renton, Wash. (PRWEB) December 10, 2014
The Resource Group has been selected as a member of Bob Scott's VAR Stars for 2014, a group of 100 organizations honored for their accomplishments in the field of mid-market financial software. Based in Renton, Wash., The Resource Group helps clients improve business processes, overcome challenges during growth and connects disparate business systems by implementing Microsoft Dynamics GP and Intacct accounting software.
Members of the VAR Stars are selected based on factors such as growth, industry leadership and recognition, and innovation. Selection is not based on revenue, and those firms chosen represent a wide range of size as well as many different publishers of accounting software.
"We are very pleased that The Resource Group has once again made this distinguished list of VARs in 2014," said Marty Schillaci, CEO of The Resource Group. "We offer superior financial software solutions and feel honored to have an incredible customer base and talented employees that deliver solid financial management solutions."
About Bob Scott
Bob Scott has been informing and entertaining the mid-market financial software community via his email newsletters for 14 years. He has published this information via the "Bob Scott's Insights" newsletter and website since 2009. He has covered this market for 22 years through print and electronic publications, first as technology editor of Accounting Today and then as the Editor of Accounting Technology from 1997 through 2009. He has covered the traditional tax and accounting profession during the same time and has continued to address that market as executive editor of the Progressive Accountant since 2009.
About Progressive Media Group, Inc.
Progressive Media Group (PMG) http://www.PMGB2B.com is a leading online media company that provides business-to-business (B2B) marketers and media planners unparalleled access to a highly qualified and engaged audience through their portfolio of lead generation programs, industry-specific Web sites, email newsletters, Web seminars, live events, podcasts, content/reviews, custom publishing and direct marketing databases focusing on the nonprofit, healthcare and accounting professionals.
About The Resource Group
The Resource Group helps clients improve business processes, overcome challenges during growth and connects business information by providing rock solid financial management software solutions, Microsoft Dynamics GP and Intacct. Throughout Washington, Oregon and the Pacific Northwest, our clients have experienced improved operation processes, optimized financial management, robust reporting and business insight across multiple applications. Our highly-trained consultants are dedicated to building solid, long-lasting relationships with clients. The Resource Group is there throughout the entire lifecycle of your new solution; from initial software evaluation to installation, data migration, implementation, software development, system integration, training and support. To learn more about The Resource Group, please visit http://www.resgroup.com/about-resource-group.