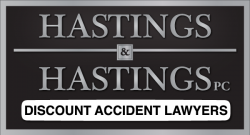 Phoenix, AZ (PRWEB) December 12, 2014
Hastings and Hastings, an accident injury lawyer who has been serving Arizona for well over three decades announces record demand in 2014 for legal representation for injuries sustained in jet ski accidents. A full range of accidents that occur each and every day across the country and that happen on the open waters of lakes and oceans can often be avoided. From jet-ski accidents to boating accidents and water skiing accidents as well as drowning incidents and a variety of other accidents involving the water, personal injury legal representation is important for those who have been injured through no fault of their own.
Water can be extremely dangerous especially when it is combined with drinking alcohol or other types of activities that result in an impairment of judgment. Working with an experienced and focused team of professional personal injury attorneys is essential for those who have been injured due to the negligence of another individual, a product manufacturer, a company or a government agency. Hastings and Hastings handles everything from investigations to negotiating a claim or taking a claim to trial when necessary so that clients can focus on the healing process and their families. Hastings and Hastings offers genuine discount attorney's fees where the services are never discounted.
This simply means that accident victims can enjoy the advantage of retaining a larger portion of a recovery as a way to have more financial resources in order to address the many issues associated with being injured in an accident. From ongoing medical care to the cost of surgery and the expense of lost wages, a recovery can make all the difference for injury victims who have been seriously injured because of an accident involving water. Another important aspect of the Hastings and Hastings difference is that the firm will always wave all costs associated with a claim if there is no recovery.
Hastings and Hastings has in excess of 150 years of cumulative combined legal experience that is put to work for clients who have been injured due to no fault of their own. As a dedicated consumer law firm, Hastings and Hastings is experienced in a full range of trial law that involves personal injury cases. From negotiating a claim to working with insurance companies to taking a case to trial, Hastings and Hastings is always standing by and ready to assist. This recent announcement with regard to record demand in 2014 for legal representation for injuries sustained in jet ski accidents is more evidence that Hastings and Hastings stands behind its promises of providing focused representation at discounted fees.
Hastings and Hastings is a leading provider of discount personal injury legal services located in and serving the greater Phoenix Metropolitan area. This respected legal firm specializes in assisting individuals that have been the victim of serious injuries that have resulted from accidents that were not fault of their own. Hastings and Hastings is a trusted group of attorneys that deliver personalized service and guidance for injury victims throughout Phoenix and all across the state of Arizona. Hastings and Hastings is known throughout legal circles as a dedicated team of professionals and a law firm that has been representing accident victims throughout Arizona for decades. Hastings and Hastings has consistently exceeds client's expectations with regard to representing a wide array of accident related injury victims at times when it matters the most and always doing so with discount attorney's Fees.