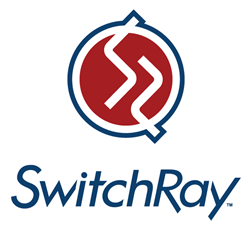 The integration with JeraSoft offers a reliable billing and softswitch platform for our customers to allow them to better achieve their business objectives," commented Fathi Hakam, President & COO, SwitchRay
Mission Viejo, CA - (PRWEB) December 10, 2014
JeraSoft, a leading developer of high-quality billing software, announced today the successful integration with SwitchRay's Class 4 SR-S4000 v1.8.1. This integration creates a stable, well-tested and carrier-suitable solution for users of both SwitchRay's SR-S4000 v1.8.1 and JeraSoft VCS.
SwitchRay Inc. is a leading vendor of telecommunications software, delivering state-of-the-art communication service platforms to telecom carriers worldwide. Within their long-standing business relationship, JeraSoft VCS has previously and successfully integrated with earlier versions of SwitchRay's Class 4 solutions. With regard to RADIUS integration, SIP 302 routing compatibility; user authentication, fully controlled from billing; call authorization, including disconnect by balance limit; real-time accounting and active call tracking; and fully managed routing with extensive routing policies. In addition, the CDR file integration operates seamlessly, successfully passing all additional safeguards. JeraSoft's VCS, in coordination with SwitchRay's switching platform, are consistently viewed as reliable and profitable solutions for any business.
"The integration with JeraSoft offers a reliable billing and softswitch platform for our customers to allow them to better achieve their business objectives," commented Fathi Hakam, President & COO, SwitchRay Inc. "Our valued partnership and with JeraSoft demonstrates our mutual commitment to consistently seek new ways to increase our customer's revenue and provide exceptional customer service."
About SwitchRay Inc.
SwitchRay Inc. delivers state-of-the-art communication service platforms to telecom carriers worldwide. Our mission is to provide products that are rich in functionality, scalable and highly reliable, allowing our customers to build successful businesses, while driving their profits up and the cost of operations down. With our keen attention to detail and unwavering commitment to exceptional customer service, we optimize communication and build a brighter future for the world to connect. For more information on our communications service platforms, visit us at http://www.switchray.com.
About Jerasoft
JeraSoft Development is the leading developer and integrator of high quality billing software and VoIP solutions. JeraSoft's main objective is the development and implementation of high-performance VoIP solutions and billing software for modern telecom operators. We focus on strong and long-lasting business relationships with reliable companies on the telecommunications market to provide stable and cost-effective billing and management tools.
For media inquiries, contact:
Dina Scaglione, Director Marketing
949.910.9401