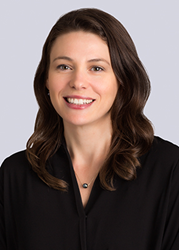 "The marijuana industry has significant legal needs, particularly in the area of regulatory compliance," says Anne Preston, Garvey Schubert Barer's Chair.
Seattle, Washington (PRWEB) December 10, 2014
Law firm Garvey Schubert Barer is pleased to announce the launch of its Cannabis Industry Group and the addition of attorney Stephanie Boehl to its Seattle office. Boehl, along with Garvey Schubert Barer attorney Andy Aley, will be chairing the firm's Cannabis Industry Group.
Boehl joins the firm after spending the last two years advising Washington marijuana growers, processors, and retailers, as well as other businesses, on critical legal issues stemming from the multitude of state and local rules and regulations under Initiative 502.
"We are proud of all our clients, who range from well-capitalized and established private companies to small entrepreneurs," says Boehl. "These businesses, large and small, are filled with a sense of opportunity and a sense of responsibility about doing their part in making this industry a success."
In 2012, Washington voters took the first step towards legal, regulated recreational marijuana with Initiative 502. Two years later, this important step has since been followed by the voters in Oregon, Alaska, and Washington D.C. With offices in all three states and the District of Columbia, Garvey Schubert Barer is uniquely poised to expand its cannabis practice to those jurisdictions.
The Cannabis Industry Group is part of the firm's Regulated Industries Practice which serves businesses across a broad range of industries, including alcohol, radio and television broadcasting, government contracting, healthcare, and maritime. The Group is comprised of attorneys experienced in finance, tax, real estate, intellectual property, employment, commercial litigation and criminal defense. This breadth of legal experience provides state-licensed marijuana businesses, and businesses serving the licensed marijuana industry, full-service representation.
Garvey Schubert Barer also has a long history of representing emerging companies and guiding their evolution from one growth stage to the next. The Cannabis Industry Group brings this experience to the emergent needs of this new industry.
"The marijuana industry has significant legal needs, particularly in the area of regulatory compliance," says Anne Preston, Garvey Schubert Barer's Chair. "Our Cannabis Industry Group is committed to providing this new industry with quality legal assistance. The firm's experience serving regulated industries and emerging companies makes our team well-suited for this responsibility."
The eyes of the country, and the world, are on this new industry, to witness its successes and challenges. The firm believes this success, as measured both by public opinion and governmental authorities, requires experienced legal counsel not just with regard to state cannabis rules and regulations, but also corporate governance, labor and employment, intellectual property, and additional laws and regulations imposed on all business and commercial trade.
Garvey Schubert Barer, founded in 1966, is poised to help ensure that success by providing full-service legal advice to all persons involved in this industry, from entrepreneurs, investors, and business partners to governmental entities. This includes providing counsel on the interplay between competing legal frameworks and, in particular, the unique tension between strict state and local regulations and the potential enforcement of conflicting Federal laws.
To learn more about important legal developments and other matters of concern, please visit the Cannabis Industry Group blog, The Cannabis Business Law Blog. For more information on Garvey Schubert Barer's Cannabis Industry Group, please visit http://www.gsblaw.com/industries/cannabis/.
Warning Regarding Federal Law
The possession, distribution, and manufacturing of marijuana is illegal under federal law, regardless of state law which may, in some jurisdictions, decriminalize such activity under certain circumstances. Federal penalties for violating the federal Controlled Substances Act (the "CSA") are serious and, depending on the quantity of marijuana involved, may include criminal penalties of up to 20 years in prison and/or a fine of up to $2,000,000. 21 U.S.C. § 841. The penalties increase if the sale or possession with intent occurs within 1,000 feet of a school, university, playground, or public housing facility. 21 U.S.C. § 860. In addition, the federal government may seize, and seek the civil forfeiture of, the real or personal property used to facilitate the sale of marijuana as well as the money or other proceeds from the sale. 21 U.S.C. § 881. Although the U.S. Department of Justice has noted that an effective state regulatory system, and compliance with such a system, should be considered in the exercise of investigative and prosecutorial discretion, its authority to prosecute violations of the CSA is not diminished by the passage of state laws which may permit such activity, including Initiative 502 in the State of Washington.