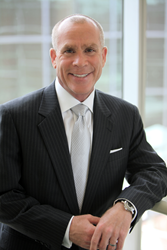 Vein removal can be complex, as there are many variables that go into evaluation and treatment.
San Diego, CA (PRWEB) December 11, 2014
At the annual American Society of Dermatologic Surgery meeting held in San Diego last month, renowned dermatologist Dr. Mitchel Goldman, along with fellow ASDS dermatologists, held a live patient demonstration regarding treatments for veins ranging from spider veins to truncal varicosities. This live demonstration was meant to showcase advanced techniques to treat various vein concerns, and to educate attendees on comprehensive approaches to vein removal as well as to provide hands-on demonstrations and live patient evaluations and treatments.
"Vein removal can be complex, as there are many variables that go into evaluation and treatment," explained Dr. Goldman. "Our goal with this demonstration was to educate and clarify the best means of treatment, and to compare and contrast different treatments and how they would work on different types of veins."
Dr. Goldman is an expert on vein removal, especially in the field of sclerotherapy. He has written textbooks on the subject, and is well known for his expertise in this area. At his practice, Cosmetic Laser Dermatology in San Diego, sclerotherapy as well as laser therapy and phlebectomy are offered as treatments for unwanted veins. In some cases, an approach utilizing multiple treatment types may be the best way to comprehensively treat patients' veins.
"Different types of veins, as well as the area the veins are in, will factor into a treatment plan," said Dr. Goldman. "For instance, facial spider veins are generally best treated with laser therapy, while larger varicose veins on the legs may require phlebectomy. Removal of veins is a process which requires a high level of skill and knowledge."
Sclerotherapy involves injecting a medicine called a sclerosing agent into a vein in order to dissolve it from within, while phlebectomy is a surgical procedure used for large varicose veins that sclerotherapy can't treat. Laser therapy involves using pulsed light to target and destroy small spider veins. A highly skilled doctor will use one or more of these techniques to treat spider and varicose veins in men and women.
"This demonstration was a wonderful learning opportunity, and I was happy to participate," said Dr. Goldman. "The annual meeting of ASDS is a great time to share knowledge and techniques between doctors, and this panel was one of many which achieved that goal. With the right techniques, spider and varicose veins can be significantly reduced!"
Mitchel P. Goldman, MD, is a board certified dermatologist and Diplomate of the American Board of Cosmetic Surgery with a distinctive insight into the performance of both aesthetic and medically necessary dermatologic treatments. As director of the landmark Cosmetic Laser Dermatology center in San Diego, Dr. Goldman strives to produce excellent patient care while utilizing the most advanced non-surgical and minimally invasive treatments available.