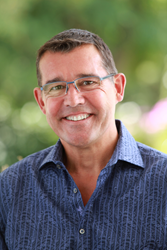 Los Angeles, CA (PRWEB) December 10, 2014
Terms such as 'Victims,' 'Date Rape' and 'Poor People' have evolved as common labels that are misused in daily conversations. According to the President of Desmond Tutu Peace Foundation New York, Robert, V. Taylor says "labels such as 'Victims,' 'Date Rape' and 'Poor People' possess negative overtones and limit ones individual opportunity for strength and growth. Persons identified by these labels should not be classified in a category. They should instead be allowed to live a life without limitations, and only then, the stigma under these labels will be removed."
The 'Victim' label -- To call someone a victim is to deny them the courage and strength they need to face their accuser. A person who speaks out against someone who commits sexual violence is not a victim. It takes enormous strength and courage to speak out against today's iconic figures, heroes, actors, athletes, clergy, a relative, co-worker or employer. This individual cannot be intimidated or classified by their powerful perpetrator of sexual abuse. Many 'victims', who believe their own life would be compromised if they sought justice against their perpetrators, are empowered by others who speak out.
The 'Date Rape' label -- The most commonly talked about fear on college campuses today is 'Date Rape.' There are numerous stories of sexual abuse from NFL players to iconic actors. The words 'date' and 'rape' should never be accepted as co-joined words. To be on a date is to enter into an exploration of romance, companionship and possibly love. It is about exploring the possibilities of human togetherness and relationships. Rape is a criminal and violent exercise of abuse and power. To disassociate these two words is to redefine the expectation of healthy dating and to mince no words about the criminality of rape. By avoiding using these words together, it can help stop gender based violence that will bring a lasting impact on healthy relationships.
The 'Poor People' label – In today's society a new classism has emerged. The meritocratic class views itself as a collection of respectable citizens who have the ability to choose their own destiny. Consequently, people with less means are viewed as incompetent, lazy, violent and terrifying. In this view the poor are not considered proper human beings. It is this dangerous construct that dehumanizes vast segments of the community. Most poor people often work hard and some have several jobs just to make ends meet. Like other human beings they yearn for the best for their children and families and have aspirations to live beyond poverty. If the organization of the lives of those who are poor is different from that of the meritocratic class, it is because of genetic roulette and the systems that often work to trap people in the mire of less opportunity.
By omitting these three deconstructive labels from our vocabulary in 2015, we can help redefine our language and bring about positive change and compassion, and we can help people live beyond the limitations that labels lock them into.
Growing up in South Africa under Apartheid rule, Robert V. Taylor kept his moral compass pointed in the direction of compassion. His life long journey is about encouraging all people of different races, religion, sexual orientation and beliefs to live together in peace. As President of Desmond Tutu Peace Foundation New York, Taylor continues to help bridge cultural and spiritual differences throughout the world and educating people on how to "live without labels."
Author of "A New Way to Be Human," Taylor is an in-demand television personality and international speaker. He has appeared on many major news television programs and is a frequent contributor to Fox News, NBC News Washington Post and the Huffington Post. On the speakers circuit he has had engagements at MIT, Stanford, Young Presidents' Organization (YPO), Tedx and at the Dalai Lama Center for Transformative Leadership. Online he can be found at http://www.robertvtaylor.com, on twitter @robertvtaylor and on facebook.