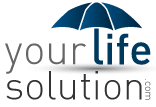 Clearwater, FL (PRWEB) December 10, 2014
YourLifeSolution.com, a service which allows consumers to instantly compare life insurance quotes entirely online, has just officially relocated to Clearwater, Florida. YourLifeSolution.com's owner, Eric Smith, has just begun the process of establishing residence in Florida and is now updating his published address per Department of Insurance regulations. "It's a beatiful city, the people are so nice and the weather and low taxes are the hat trick that will keep me here," said Eric Smith, the founder and independent life insurance agent of YourLifeSolution.com.
Eric Smith intends to have his registered Chicago address officially changed to his Clearwater address by January and prior to the legally mandated 30 day deadline.
YourLifeSolution.com encourages all interested consumers to view their own instant life insurance quotes within the tool on their homepage. Information can also be obtained by phone at 888.374.2764.