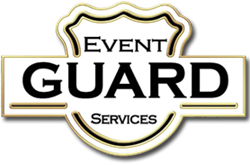 Duarte, CA (PRWEB) December 10, 2014
Event GUARD Services (EGS), the Event Security and Crowd Management Specialist, is pleased to welcome convention industry veteran Judith (Olsen) Creamer to the team. With over 25 years of hands-on security and convention management experience, Ms. Creamer is an important addition to the management force behind EGS.
As the new Vice-President of Convention Services, Ms. Creamer brings to EGS her expertise in the design and management of special event security programs for organizations such as ABC News, the California Cable Television Association, Coast-to-Coast Hardware Stores, the AARP, Safari Club International, American College of Cardiology, InfoComm, Seventh-Day Adventists World Headquarters, Lucent Technologies, and more. Ms. Creamer's perspective, derived from her knowledge in security operations and her years as a Floor Manager for major international expositions, are an invaluable contribution to the EGS management team.
About Event GUARD Services
For over a decade, Event GUARD Services (EGS) has secured, staffed and enhanced the safety, security, and enjoyment of hundreds of events nationwide. EGS boasts an impressive client list ranging from the production industry (MTV, BET, VH1, NBC, KTLA, NPR, Comedy Central) and live entertainment (AEG Live, Electric Daisy Carnival, Insomniac Events) to sport organizations (NFL, NBA, AVP, PGA, NCAA) and conventions/expos (E3 Expo, Esri, San Diego Comic Con, Super Computing, Star Wars Celebration, AFSCME). Our leadership in technology, training and services has contributed to partnerships with 11 universities, 5 convention centers, hundreds of venues, the U.S. Department of State, U.S. Courts, and important multinational corporations like Verizon, Wells Fargo, Hilton Hotels, Adidas and many others. With 19 office locations in 16 different states, our mission is to meet the needs and exceed the expectations of our clients and their guests in a safe and enjoyable environment, while providing Event Security and Crowd Management through Guest Services.