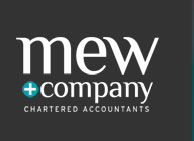 By outsourcing the planning of the financial statements to the financial gurus, clients can be completely worry-free
Vancouver, BC (PRWEB) December 11, 2014
Mew and Company has recently announced that they now prepare financial statements for tax preparation in Vancouver. The chartered accountants at Mew and Company study the client's business, analyze results and then provide recommendations that would help the business limit its tax liabilities. With Mew and Company's experience and expertise in the world of finance, clients can make sure they are taking full advantage of tax opportunities, while remaining within the CRA rules. By outsourcing the planning of the financial statements to the financial gurus, clients can be completely worry-free.
"We will help you understand the bottom-line impact of raising your prices or cutting costs," states a representative for Mew and Company. "Our financial statement software can provide a performance history of your business on an item-by-item basis. Whether it is for income tax compliance, obtaining financing, or gaining additional shareholders, we prepare financial statements quickly and accurately to meet your requirements."
The tax preparation process requires careful tax planning, wealth creation and planning for growth. This is the stage when trust and estate planning are created. Mew and Company measures the long-term impact of these strategies and evaluates their effect on the business' bottom line, the value of the owner's equity and the value of the equity passed on to the future generation.
About the Company
Mew and Company, a Vancouver-based group of associates, is an ideal solution to the taxation problem. With their simple philosophy of building long-lasting customer relationships, the company has been serving many corporate clients in a variety of fields, including restaurants, real estate, retail and also the service industry. Investing in their specialist services will undoubtedly prove to be fruitful for all kinds of clients.
To know more about Mew and Company, log on to http://mewco.ca/. In order to get in touch with a representative to discuss viable financial services, visit the website http://mewco.ca/ for further contact information.