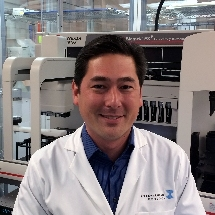 Yorba Linda, CA (PRWEB) December 10, 2014
A robust automated method is essential for performing high throughput DNA purification in a clinical laboratory to manage the wide ranges in DNA quality and quantity found with patient buccal swabs—and, to steer clear of the difficulties of sample recollection.
To establish stable workflow with consistent patient report turnaround time, labs would benefit from adopting a single, scalable method. This strategy is effective even during spikes in incoming sample numbers, and the method significantly simplifies the CLIA-regulated validation process.
Beckman Coulter is sponsoring a new, free educational webinar, "Preparing Your Clinical Laboratory for High Throughput Buccal Swab DNA Purification," which will help labs better understand the method.
Configuring a single Biomek FX workstation with Beckman Coulter's DNAdvance magnetic bead method facilitates the purification of about 2,000 samples in an 8-hour shift with a combined 99.8% success rate per patient, while shielding lab personnel from exposure to infectious agents and repetitive stress injuries. The speaker, René Oda, will discuss special considerations and solutions for clinical environments, which also apply to high throughput research laboratories.
René Oda serves as the director of technology of Interleukin Genetics, Waltham, Mass, where he leverages his expertise in biochemistry and robotics to continuously innovate the technology and processes of a high throughput, CLIA-certified clinical lab. His drive toward scalable, robust methods has led to a clinical sample preparation process capable of genotyping millions of patients per year. Following his early, formative experiences at MIT and the Whitehead Institute, Oda developed automated genotyping chemistries and applications at Beckman Coulter that enabled scalable processing of more than 60,000 samples per day. Oda joined Interleukin Genetics in 2011.
The free webinar, hosted by LabRoots, will be presented on December 11, 2014, at 7 am Pacific Time/10 am Eastern Time.
For full details and free registration, click here.
About Beckman Coulter:
Beckman Coulter develops, manufactures, and markets products that simplify, automate, and innovate complex biomedical testing. More than 275,000 Beckman Coulter systems operate in both diagnostics and life sciences laboratories on seven continents. For more than 75 years, the company's products have been making a difference in peoples' lives by improving the productivity of medical professionals and scientists, supplying critical information for improving patient health, and delivering trusted solutions for research and discovery.
About LabRoots:
LabRoots is the leading professional networking website designed to connect all science verticals. Founded in March 2008, LabRoots' vision was to connect the scientific world leveraging a myriad of unique features and tools, discovering meaningful collaborations across geographic boundaries and fields of expertise. LabRoots is the owner and producer of BioConference Live – which has grown into the world's largest series of virtual events within the Life Sciences and Clinical Diagnostics community.