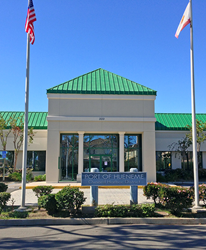 We work extremely hard to ensure we meet the test of generally accepted accounting principles as shown in this audit and our consistent recognition for Excellence in Financial Reporting awarded by the Government Finance Officers Association, GFOA
Port of Hueneme - California (PRWEB) December 10, 2014
The Port of Hueneme set yet another fiscal record according to its latest FY2014 audit realizing its strongest fiscal numbers in history at an approximate $14.3 million in total Gross Revenue. The Port's CEO, Kristin Decas and CFO, Andrew Palomares submitted a draft report to the Port's Board of Harbor Commissioners at its Commission Meeting of December 8, 2014.
Commission President, Mary Anne Rooney remarked, "The numbers tell a very positive story about the Port's financial performance. Our team has worked very hard to keep expenses low as we continue to work through hard financial times. Over the past few years, everyone made sacrifices working through budget cuts without jeopardizing productivity. Those efforts continue to be successful and most appreciated. We will continue to endorse policies that ensure we run a tight ship."
Ms. Decas acknowledged the year's performance with a note of cautious optimism, "We are proud of our record and most pleased to see the uptick in revenues, but recognize that we are still facing financial challenges in making the critical infrastructure investments to move us forward including wharf upgrades and harbor deepening projects. We will remain vigilant in our effort to watch expenses and balance the budget."
Charles Z. Fedak & Company, the Port's auditor, made an appearance and highlighted the results of their audit for FY2014. The auditors concluded, " the financial statements present fairly, in all material respects, the respective financial position of the Oxnard Harbor District [the Port] as of June 30, 2014, and the respective changes in net assets and cash flows for the year then ended in conformity with generally accepted accounting principles of the United States."
Mr. Palomares spoke to this finding made by the auditors, "We work extremely hard to ensure we meet the test of generally accepted accounting principles as shown in this audit and our consistent recognition for Excellence in Financial Reporting awarded by the Government Finance Officers Association, GFOA. The accounting department will continue to uphold fiscal responsibility and accountability as our top priority."
The Port's Financial Year End draft report will be available on the Port of Hueneme's website, http://www.portofhueneme.org. It indicates the Port's net assets grew by 6.2% in FY 2014, a slower pace than the previous year's 12.7%, but a welcome increase. Further, the Report shows that the Port realized a significant recovery in fiscal year 2014, realizing its 2nd best year in volume and highest year in revenue since inception in 1937. This growth stems from our economic rebound as the country continues to climb its way out of the recession coupled with a diversification of cargo handled at the Port. Port customers employing innovative and creative strategies tapped new market opportunities to realize increases in cargo activity. Auto carriers attracted additional business in transporting project cargo and high and heavy equipment. Chiquita's containerized operations showed continued strong trends through the Port. Del Monte's deployment of dual use ships with Ro-Ro capabilities allowed for cargo diversification. The charts below highlight the overall performance of the Port in FY2014 compared to FY2013.
Metric Tons:
1,438,596 (FY 2013)
1,423,894 (FY 2014)
-1% Increase
Revenue:
$13,308,768 (FY 2013)
$14,309,929 (FY 2014)
7.5% Increase
The Port's June 30, 2014 operating expenses in 2014 increased by $500,000 or 5.6%. The Port continues to utilize a monthly financial reporting system to monitor and maintain operating expenses versus current budget and prior year actual results to maintain expenses at the lowest possible levels.
Primary projects scheduled for the Fiscal Year 2015 capital program include;
FY2015 $6.3 million Port Capital Improvements
(Funded By: Federal & State Grants and Port's General Fund)
Key components:
$ 1.1 million – Port Infrastructure projects
$ 3.6 million Port Security Projects
$ 1.6 million – Life cycle Projects
The Port is also developing a Condition Survey evaluating all infrastructure in order to return the Port to a 'State of Good Repair,' following deferred maintenance due to the recent recession. $80,000 is allocated for the Port Survey. Improvements are anticipated to run as high as $10 million.
Port Director Kristin Decas remarks on core reasons for growth, "This year's cargo performance sets a significant new milestone for the Port, a record driven by our customers and business development teams. We commit to continued partnerships and strategic planning to maximize the social and economic benefit the Port brings to our community and industries served."
The Port of Hueneme is one of the most productive and efficient commercial trade gateways for niche cargo on the West Coast. The Port is governed by 5 locally elected Port Commissioners. The Port moves $8 billion in goods each year and consistently ranks among the top ten U.S. ports for automobiles and fresh produce. Port operations support the community by bringing $1.1 billion in economic activity and creating 10,226 trade-related jobs. Trade through the Port of Hueneme generates more than $69 million in annual state and local taxes which funds vital community services.