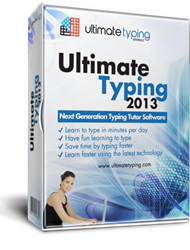 Electronic waste that is still put into the trash is a big problem...
New York City, NY (PRWEB) December 11, 2014
eReflect, designer of typing software Ultimate Typing™, shares an educational infographic on e-waste in a recent blog post. eReflect wants citizens to take e-waste more seriously, because it is a dangerous environmental issue that will soon pose many health and natural hazards if no initiative is taken to handle it properly.
As eReflect presents on its blog devoted to typing, technology, and keyboarding skills, the amount of e-waste is exponentially growing as people discard all sorts of technological equipment and devices in landfills. As the number of electronic devices grow, this disposal is happening much more frequently and in larger volumes. Technological upgrades in smartphones, tablets, computers, and entertainment equipment prompts people to discard their old devices to make room for new ones. Rather than being handled in an environmentally responsible way, this e-waste often ends up being illegally exported to African countries like Ghana and Nigeria, as well as to India and China.
Two tons of electronic waste end up in American landfills annually, the infographic by SIMS Metal Management reveals. E-waste involves precious metals too, such as gold, palladium, and copper, and although these are in small quantities they should not be simply discarded.
While recycling initiatives have significantly helped in reducing global e-waste, as eReflect shares, there's still much more to be achieved. In 2000, 10% of electronic waste was recycled, but 11 years later 24.9% of electronic waste was being properly recycled and processed. This has been a significant improvement, but there's still a lot of room for more rigorous e-waste management practices, eReflect notes.
Electronic waste that is still put into the trash is a big problem, and governments along with private companies need to act promptly in order to prevent uncontrolled e-waste that pollutes the planet. From televisions and smartphones to keyboards and computers monitors, electronic waste is constantly discarded when it could be properly and professionally processed. Doing so will save resources and reduce general electronic waste globally. eReflect urges technology users to educate themselves on recycling and other e-waste management practices in their community, and see how they can eliminate electronic waste.
"Awareness needs to be raised about the hazards of electronic waste, and countries need to adopt more green and sustainable practices on e-waste management," touch type software designer eReflect concludes.
*********
For more details on Ultimate Typing™ please visit http://www.ultimatetyping.com/.
For more details on Ultimate Typing™ EDU please visit http://www.ultimatetyping.com/schools.
About Ultimate Typing™
Ultimate Typing™ software is designed specifically for the improvement of typing skills. Created by eReflect, a world leader in e-learning and self-development software, Ultimate Typing™ has been informed by the latest developments in the science of touch typing.
Since its creation in 2006 by Marc Slater, the company has already catered to over 112 countries all over the world, offering products with the latest cutting-edge technology, some of which are among the world's most recognized and awarded in the industry.